Top 5 strangest contraband smuggling stories of 2017
While the strange contraband smuggling stories we cover are endless, for the sake of brevity, we've narrowed it down to the five very best stories of the year
---

By Corrections1 Staff
The lengths some inmates will go to smuggle contraband into a facility shouldn't be surprising. And yet, year after year, we still find ourselves taken aback at some of the bizarre ways inmates try to carry out this crime.
While the strange contraband smuggling stories we cover are endless, for the sake of brevity, we've narrowed it down to the five very best stories of the year for your viewing pleasure. Click on the links to read the full stories and share your best contraband tales in the comments section.
5. Drugs in prayer card with Jesus' image mailed to inmate 
Prison officials said officers were sifting through mail when they discovered a laminated prayer card, which featured an image of Jesus Christ and offered a prayer of comfort. Inside the card was more than a dozen wafer-thin strips of Suboxone. Corrections spokesman Chris Fallon says the drug is in high demand and inmates are "always coming up with creative ways" to obtain it. Unfortunately for the inmate, it was a prayer that went unanswered.
4. NC deputy finds meth inside woman's vagina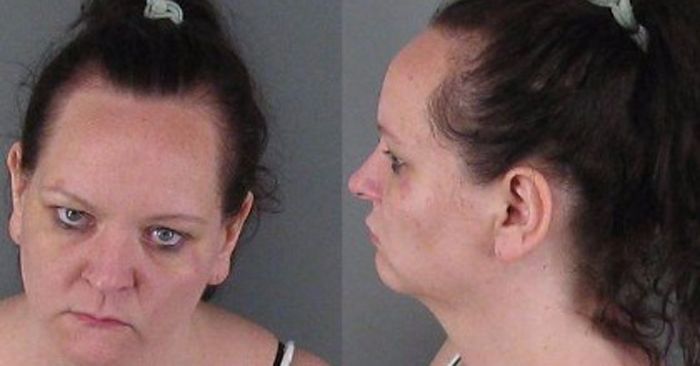 (Photo/Gaston County Sheriff's Office)
Mary Nicole Miskell was with three others in a stolen car when she was arrested on drug charges and taken to jail. When she was brought inside the facility, a deputy searched her and found methamphetamine inside her vagina. Another woman who was in the car with Miskell had a concealed gun and a meth pipe down her pants. 
3. Okla. CO allegedly smuggled contraband in burrito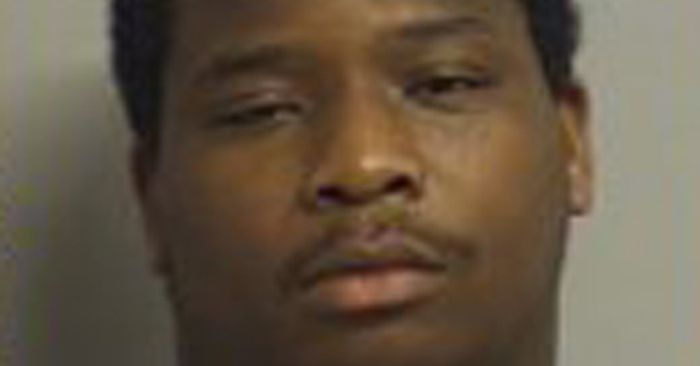 (Photo/Tulsa County Sheriff's Office)
Let's be clear: the vast majority of corrections officers serve with honor and deserve recognition for their hard work and bravery behind the walls. But there is the occasional bad apple. 
A Tulsa County CO found himself in trouble when he was caught smuggling drugs into a jail using a burrito. Investigators searched through Kevin Mayo's backpack when they found hydrocodone, two grams of meth and more than four grams of marijuana inside the burrito. A cell phone was also found in his sock, which he initially claimed he didn't know about. We may never know how this officer got wrapped up in crime.
2. Pigeon caught smuggling phone into Brazil prison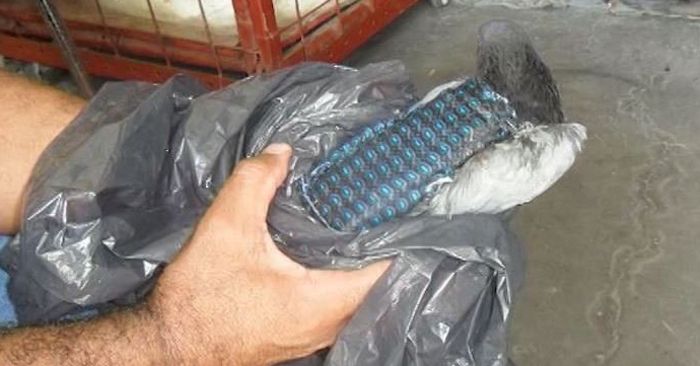 (Photo/Department of Penitentiary Administration)

Staff at a prison in Brazil were bewildered when they saw several inmates chasing a bird around the facility. When officials caught the bird, they found a pouch containing a phone and battery attached to the animal. Nice try. 
1. Officials: Wife smuggled meth balloons into prison, inmate swallowed them twice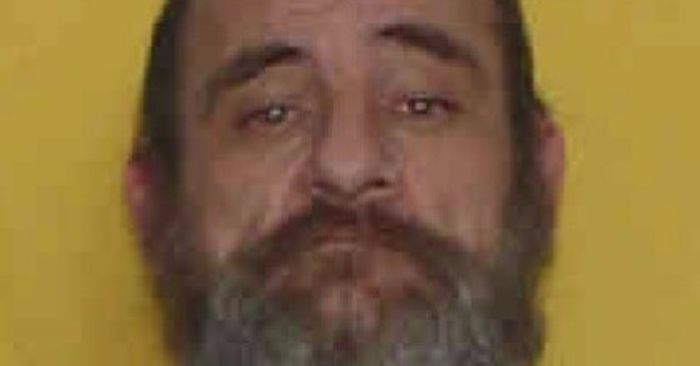 (Photo/Warren Correctional Institution)
An inmate in Ohio was determined to keep his drugs - dignity be damned. The inmate's wife smuggled 12 meth balloons into the prison during visitation. The inmate, Casey McCary, managed to swallow four of them before COs intervened. McCary was taken into a cell so officials could recover the drugs. But when he finally passed them through five days later, he ate the evidence before officials could find it. Officers were finally able to recover them after he passed them through again four days later. The inmate really made a big stink out of all of this.