PRESS RELEASE
Are You a Believer? Here's What Others are Saying About the CTAV
---
"Tracking groups through the mountains, the vest still gets pretty hot. But when you stop, you can feel the wind blowing down behind the vest which then cools rapidly".
Bill M. – Dug Interdiction and K-9 Officer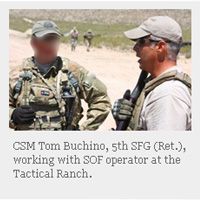 I had the opportunity to test out the CTAV over three weeks with a diverse group of tactical operators. I personally wore the CTAV under my plate-carrier for two days last week here in the Texas desert. Temps ranged from 102 to 105 degrees and the sun never let up, but the CTAV seemed to reduce the heat transfer and provided a cooling effect. I had one of the students wear the CTAV under his kit, and he immediately noticed and commented the same. We have introduced the CTAV to military and other customers of ours during tactical skills training. All seem interested in the CTAV."
CSM Tom Buchino, 5th SFG (ret.)
"CTAV made vest noticeably cooler—not a miracle product, but a big improvement. To work effectively, the panels must be completely inflated. The vest becomes slightly tighter but seems more cushioned by inflated pads. Overall, the quality of the product is good, it stays inflated for several days, and I usually do not notice I am even wearing it after a few minutes."
Jay P., SWAT - California
"The most important factor for me was that the CTAV did not cause any problems with the way my kit was already set up. It is thin and conforms to the body so it hardly adds any bulkiness. It is very comfortable and I had no chaffing. It did not ride up or start to fall out or shift to the sides. I could feel a slight breeze underneath my plates. There was some air circulation happening. Because of the CTAV my plates were not 'sticking to my body'"
Jason, Navy SEAL (2004-2011) & Current Security Contractor
"I have been using a CTAV for the past few months. While I was a bit skeptical at first, I must say it actually works as advertised. I immediately noticed that I was staying dryer under my vest during the spring, it really came in to its own this summer when I went back to patrol. I  wore the CTAV off and on to compare the experience with and without. It was very, very effective and I was substantially cooler than the times I did not wear it under my vest, I'd say it felt at least 10 degrees cooler when I wore it."
Chris L., Patrol and SWAT Supervisor – Arizona
Read more Testimonals on the CTAV here.
About CORTAC
CORTAC utilizes advanced materials science and engineering to deliver game-changing gear that improves the daily comfort and safety of our front-line first responders, including military warriors and law enforcement personnel.
Built around our patent-pending Advanced Impact Resistance™ Technology platform, the CTAV, is a thin, flexible and lightweight air-filled device that integrates with concealable and tactical body armor systems. The CTAV facilitates thermoregulation behind body armor systems while adding an additional layer of blunt trauma protection for ballistic and non-ballistic impacts.
Our team has a wealth of military, national security, law enforcement and private-sector security experience. We draw from our knowledge and operational experiences  to develop products that ensure our first responders finish the fight.