New Esri app lets COs share and interact with maps
The Explorer for ArcGIS shares maps between users and allows for manipulation during presentations
---
By C1 Staff
Esri recently released a GIS app that COs can use to share maps through emails, text messages, and platform-specific methods.
The Explorer for ArcGIS app lets officers search for information about their assets, determine where their assets are in relation to their current location, and share the information with others.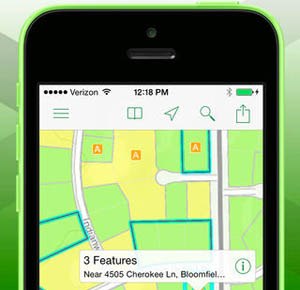 The interface also includes a sketching tool that lets users redline directly on their maps. They can then share the information with other users, who are able to make edits, the company said.
The Explorer for ArcGIS also includes an interactive presentation feature that includes map slides containing a title and visible layers. Users can interact with a live map during their presentation through pop-up windows and the sketching tool.
The Explorer for ArcGIS is available on iOS smartphones and tablets and can be purchased through the Apple App Store. An Android version will be released through Google Play in the coming months.