Spotlight: TextBehind enables families and friends to communicate with incarcerated loved ones conveniently and affordably
The company's main focus is to have a digital experience for the family and friends of the incarcerated
---
Company Name: TextBehind 
Headquarters: Phoenix, Maryland
Website: http://www.txbconnect.com/cammp/
1. What was the inspiration behind starting your company?
The inspiration behind starting this company was to ease emotional stress experienced by the incarcerated and their family and friends during long-term imprisonment. We provide a software application to consistently and affordably allow an inmate and their family or friend to communicate with each other. TextBehind, Inc. recognizes that correctional officers risk their lives every day when handling dangerous substances that are smuggled through inmate mailings. Our mail processing software system solves this issue effectively.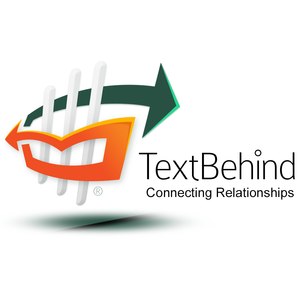 2. What is your signature product and how does it work?
Our signature product is the mobile phone application and website we provide to an inmate's family and friends that allow them to communicate by simulating text messaging either while sending to or receiving a correspondence from that inmate. Additionally, our backend software CAMMP (Comprehensive Access to Mail Management Portal) provides correctional facility operators the ability to review, sort, print, fetch, and investigate their mail from a secure portal.

This system ultimately enhances the safety inside the prison by redirecting raw handwritten mail (which could have been tampered with) to one of TextBehind's mail screening facilities  to be opened and uploaded to our software so when the facility operator is printing the daily mail or fetching it for other delivery methods there is NO contact between the raw mail and the facility directly, therefore eliminating the opportunity for any interdiction of contraband into the facility through the mailing system.
3. Why do you believe your products are essential to the Corrections community?
1. TextBehind eliminates contraband from inmate mailings.
2. TextBehind enhances mailroom efficiencies and saves time by 90%.
3. TextBehind mail processing helps reduce inmate mail-related grievances by 95%.
4. TextBehind provides access to archives data.        
4. What makes your company unique?
 Our company's product creates process efficiencies that are fine-tuned for the prison industry and aimed to automate corrections officers' daily mailing duties.
5. What do your customers like best about you and our products?
Our customers like our product's ease of use and our quick customer service responses.       
6. What is the most rewarding part of serving the Corrections community?
 We help protect corrections officers who are often exposed to dangerous substances  when  interacting with handwritten mail.   
7. Do you support any charitable organizations within public safety?
Yes, we support a long list of non-profit organizations that focus on educating inmates in the academic and spiritual aspects of their lives.
8. Is there any fun fact or trivia that you'd like to share with our users about you or your company?
The TextBehind, Inc. website, mobile phone application, and CAMMP system were designed by our CEO Zia Rana who was previously invited to the United States by the U.S. Department of Commerce as a special diplomat to the Pentagon. He also served with the United Nations prior to that and has been developing award-winning technologies for a long list of corporations around the world since 1999.     
9. What's next for your company? Any upcoming new projects or initiatives?
We are currently developing a series of products and services to expedite a variety of communications involving the legal community, as well as adding a module for friends and family to securely order and send books and magazines to inmates. TextBehind is also  engaging industry partners to begin integration into the inmate education industry. TextBehind would like to enable and empower the incarcerated to turn their lives around and become a vital part of society at large through educational services.

Request information from TextBehind
Thank You!