Mo. prisons and jails are one step closer to becoming no-drone zones
The House gave first-round approval to legislation that would ground drones near correctional facilities
---
Jack Suntrup
St. Louis Post-Dispatch
JEFFERSON CITY, Mo. — The Missouri House on Monday gave first-round approval to legislation that would ground drones near state correctional facilities.
Department of Corrections officials have raised concerns about potential aerial contraband drops after several drone sightings near state prisons in recent years.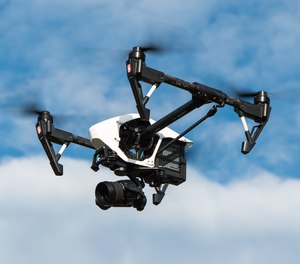 "The idea of course is that they could drop in razor blades, drugs, cell phones, even possibly a gun," said Rep. Mike Henderson, R-Bonne Terre, the bill sponsor.
The original measure banned flights only near state prisons, but an amendment approved Monday would also ban flights near municipal and county jails, private jails and mental health hospitals.
The legislation classifies knowingly flying an unmanned aerial vehicle, or drone, within 300 feet of a facility as a Class A misdemeanor, which carries a maximum year-long prison sentence.
Pilots could be charged with a felony if they drop weapons or drugs, or if they use a drone to help an inmate escape.
The measure still requires a final vote in the House before moving to the Senate for consideration.
The Department of Corrections supports the move, saying 11 states have enacted similar restrictions. The federal government has also restricted flights near federal prisons.
Karen Pojmann, spokeswoman for the Department of Corrections, said officials have made 11 drone sightings near Missouri correctional centers since September 2016. She said there were three sightings last fall.
"So far, no contraband discoveries have been directly tied to these sightings, but the incidents have created a disruption in operations," she said in an email. "We don't have counter-drone technology or an efficient way to monitor and regulate air space 24/7, so it's likely that more incidents have occurred than have been reported."
The legislation is House Bill 324.
———
©2019 the St. Louis Post-Dispatch
McClatchy-Tribune News Service