PRESS RELEASE
ADANI Systems Awarded the Utah Department of Corrections Contract
---
Conroe, TX, ADANI Systems, Inc. recently announced that it has been awarded a contract with the Utah Department of Corrections.  ADANI Systems will provide two CONPASS True Dual View full-body scanners to the state which feature patented DruGuard2® automatic detection software. 
After experiencing poor results with "other manufacturer's" systems, Utah DOC elected to purchase through an RFP process, one of the higher bid offerings; CONPASS Dual View with DruGuard2. 
 
In discussions with key stakeholders, ADANI Systems Western Director of Sales, Paul Rivello, proposed the question: "On a scale of 1-10 how happy are you with your current body scanners?" When that response was overwhelmingly negative, Mr. Rivello knew that he needed to offer the very best technology this  industry has to offer. 
CONPASS DV features True Dual View imaging which provides distinct advantages by imaging the torso of an individual from different horizontal and vertical angles. DruGuard2 is an improvement on the original DruGuard and remains as the industries only automatic detection assist software; it aids operators with the very difficult task of evaluating an image for internally concealed narcotics.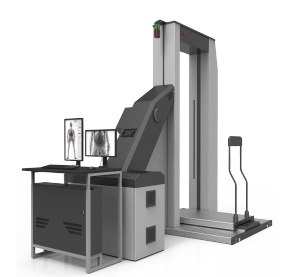 "It's a message we have been preaching for a long time now; not all body scanners are created equal", said Rivello, "superior results are what our customers experience with CONPASS DV and DruGuard. 
ADANI's Systems patented technology is currently deployed in over 600 full-body scanners utilized throughout correctional facilities in the United States. CONPASS features a flexible design of both single and dual view configurations and is the only transmission X-ray body scanner to feature automatic contraband alert software.
ADANI Systems is Headquartered in Conroe, Texas with offices in Alexandria, Virginia and Miami Lakes, Florida. 
ADANI employs approximately 600 people worldwide and is a leading provider of checkpoint security X-ray solutions, ranging from baggage and parcel to large high- energy cargo scanning systems. 
To learn more about ADANI Systems, please visit the company's website at www.adanisystems.us. ADANI Systems utilizes its website as an avenue to distribute information regarding upcoming tradeshows,  customer success stories, and new product information.  

Request more info from ADANI Systems
Thank You!