PRESS RELEASE
Winchester Adds Two TV Series to VERSUS Fall Lineup
---
use if there is a picture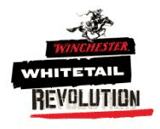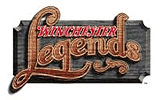 Winchester Ammunition, the American Legend, and VERSUS cable television network add two high-definition hunting TV series to the network lineup this fall. Winchester Legends™, a new series for 2007, and the Winchester Whitetail Revolution series, debut the first week of August and will air through December.
Winchester Legends— It's traditions, and family. It's passing down the lessons from one generation to the next. It's a sporting history with a legendary name. Winchester. Join host Ron Spomer as he leaves the road behind and ventures near and far in search of unforgettable hunting adventures. Winchester will take you back to the heart and soul of the sporting tradition. Along the way, you'll open the doors and hearts of the local communities where hunters pay homage to our greatest game. It's that spirit of adventure and love for the wild that's found in Winchester Legends. Airtimes: 
Thursdays—10:30 a.m. ET

Fridays—7:30 p.m. ET (During 'Friday Nights in the Wild') and 1:30 a.m. ET

Sundays—11 a.m. ET
Series sponsors: Knight & Hale Game Calls, SHE Safari, Swarovski Optic, Walker's Game Ear
Winchester Ammunition and Winchester Rifles and Shotguns
Winchester Whitetail Revolution—Explore the excitement of America's favorite big-game animal, the white-tailed deer. Follow four of America's most notable outdoor writers as they pursue monster bucks from north of the border to the heart of Texas. It's whitetail hunting like it should be, intense, action packed, and loaded with expert advice and tactics. Airtimes:
Fridays—12 a.m. ET and 8 p.m. ET (During 'Friday Nights in the Wild')
Wednesdays—2 p.m., ET
Airtimes and dates for both series are subject to change, check your local listings. To learn more about each episode of both Winchester Legends and Winchester Whitetail Revolution, visit www.winchester.com, or www.versus.com.