Federal prisons order lockdown to curb spread of COVID-19
The directive, issued by Bureau of Prisons director Michael Carvajal, takes effect April 1 and will last for at least 14 days
---
By Sarah Calams
WASHINGTON — The Bureau of Prisons ordered a system-wide lockdown to curb the spread of COVID-19 in its facilities.
Effective April 1, inmates will be confined to their cells for at least two weeks, CNN reported. The directive was issued by Bureau of Prisons director Michael Carvajal.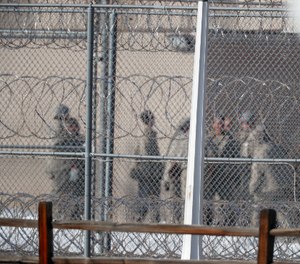 Exceptions were made for specific programs and services, including mental health treatment and education programs. Officials are limiting large gatherings, and said access to prison stores, laundry, showers and the telephone will be "afforded to the extent practical."
"Inmates in every institution will be secured in their assigned cells/quarters to decrease the spread of the virus," the agency said. "This modification to our action plan is based on health concerns, not disruptive inmate behavior."
The lockdown comes days after the first federal inmate died after contracting COVID-19 at a Lousiana prison. Officials said the inmate, Patrick Jones, 49, had long-term, pre-existing medical conditions.
Currently, there are 24 agency employees and 28 federal inmates that have been diagnosed COVID-19 positive. 
The federal prison system has nearly 150,000 inmates and 122 facilities nationwide.