Calif. escape attempt caught on video
Christopher Boscacci's attempted flight from jail was caught on camera by two Santa Clara County deputies
---
By Aliyah Mohammed
The Mercury News
MILPITAS, Calif. — Using a shirt to protect himself from being electrocuted, an inmate at Elmwood Correctional Facility in Milpitas climbed and shinnied across two security fences Sunday before taking a nearly 30-foot drop into the waiting arms of his jailers.
San Jose resident Christopher Boscacci's attempted flight from the jailhouse -- in an area surrounded by multifamily housing units, a U.S. post office and Interstate 880 -- was caught on camera by two deputies with the Santa Clara County Sheriff's Office, at around 2 p.m. Sunday.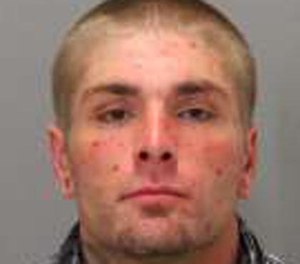 On Monday afternoon during a press tour of the jail, Santa Clara County Sheriff Laurie Smith said newly installed security cameras and the attentiveness of the two deputies are what prevented Boscacci, 25, from escaping.
"We pushed really hard for cameras and earlier this year we got new cameras with much better resolution ... and the cameras are what prevented the escape other than the two heads up deputies who were paying attention to the monitor. When you see the small thing they saw that alerted them, they did a really good job," Smith said.
She added the facility previously had a camera system that became inoperable before new, updated equipment was installed a few months ago.
"Deputy Aldea and Deputy Zaporta saw movement on the camera and started calling out deputies and found the person who was trying to escape by going across these power lines and he never breached the perimeter of the exterior," Smith said.
She added Boscacci was outside in the minimum security area when he decided to escape by climbing on top of the buildings. He then worked his way along the perimeter fence--where he left his sandals--and power lines before falling between the second and third ring of fencing.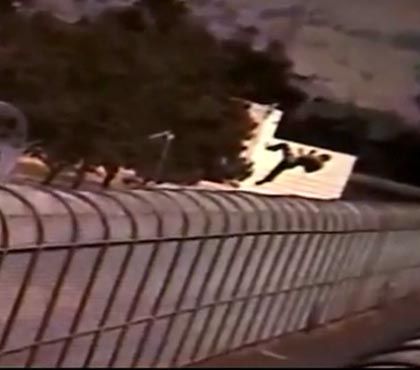 During a media tour of the camera control room where Boscacci was spotted on a video feed, Smith said this was the first attempt to escape from Elmwood in "many years."
James Jensen, the agency's spokesperson, said Boscacci was taken to Santa Clara Valley Medical Center for treatment of minor injuries. He was then booked into the main jail in San Jose and charged with attempting to escape a jail, a felony.
Boscacci had been arrested on Aug. 26 for a petty theft warrant, which is a misdemeanor, with a bail of $10,000. He was set to be arraigned on Monday.
Although Boscacci was only one security fence away from escaping when he fell, Smith said the jail's security system -- which includes multiple perimeter fences, electric fencing, razor wire, cameras and sensors -- had worked in alerting guards and preventing the inmate's early departure.
Smith has advocated for the installation of cameras ever since three of her correctional officers were accused of beating a mentally ill inmate, Michael Tyree, to death in August 2015 at the main jail -- an incident that was not captured on the jail's existing cameras and thereby exposed troubling surveillance gaps.
Jensen said Boscacci was interviewed by county detectives following the attempted jail break, but would not say why he tried to escape.