VeroVision answers the call for more safety measures in jails and prisons
Adding advanced tools to your institution's security portfolio slows down avenues for contraband by augmenting staff performance levels
---
By Corrections1 Staff
Corrections administrators enjoy mission success more often when they provide tools for their line staff that improve institutional safety. Today, a simple letter is becoming as dangerous to staff as an inmate assault. In the case of violent inmates, we train corrections professionals with the tools to predict, control and prevent acts of inmate violence. Likewise, institutions are now utilizing ChemImage's VeroVision Mail Screener to safely detect dangerous and deadly substances before the contraband harms staff and inmates.
The fentanyl crisis in our nation's correctional facilities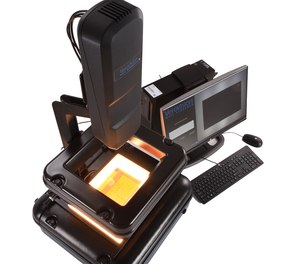 In Pima County, Arizona, in early 2022, two inmate deaths were linked to fentanyl intoxication.
In 2022, New York City's Rikers Island saw at least six inmate deaths linked to drug overdoses.
In fall of 2022, Riverside County Corrections in California sent two nurses to the emergency room after they were exposed to fentanyl. One additional nurse and two corrections deputies suffered exposure to the drug as well.
Across the country in 2022, corrections agencies experienced a spike in drug overdoses connected to illicit drugs that were smuggled into prisons and jails. Every occurrence, whether it impacts personnel or prisoners, results in high costs, political repercussions and staff morale issues.
In all incidents such as the ones described above, the media, local governing bodies and families of victims ask the same questions. They want to know what a corrections institution will do to keep their loved ones safer.  
In the same breath, advocates demand that inmates should have the freedom to communicate with their families. This is with good reason as it is known that keeping in contact with a support network can improve an inmate's chance of rehabilitation.
Detecting illicit drugs
Today, corrections facilities are employing a tool that slows the path of contraband introduced through mailrooms, and with added mobility for state-of-the-art drug detection further into a jail or prison.
ChemImage's VeroVision Mail Screener is a robust system utilizing advanced imaging spectrometers and cutting-edge sensors to detect illicit drugs and common cutting agents hidden in envelopes and packages.
With quick detection and official reporting, the VeroVision Mail Screener finds dangerous drugs, then provides proper recordkeeping for use in criminal or administrative reports. When narcotics are detected, the unit produces imagery along with reporting to properly maintain evidence for prosecution.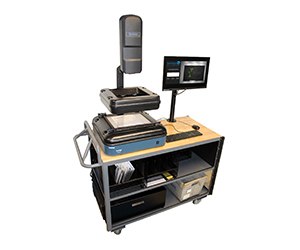 The unit takes about the same time to screen for drugs as it takes staff to manually conduct an inspection. Once the screener detects the presence of a substance, staff can receive a presumptive substance identification within 90 seconds.
VeroVision's mobile unit allows for mail to be scanned in the presence of an inmate while performing typical screening of privileged communications. With options for longer-lasting battery power, a mobile mail screening unit can be deployed in front of a housing unit, protecting constitutional rights, while broadcasting to the inmate population that receiving drugs in the mail is off the table.
The VeroVision Mail Screener is powered by liquid crystal-tunable filter technology, patented by ChemImage, and recently added soaks and spray detection for methamphetamine and some synthetic cannabinoids. ChemImage has pioneered work in molecular chemical imaging technology used by federal agencies, medical research, and scalable threat detection.
Corrections professionals have been running short-staffed for multiple years. When administrators introduce high-tech tools to help line staffers succeed in their duties, the job becomes more manageable. Adding advanced tools to your institution's security portfolio slows down avenues for contraband by augmenting staff performance levels.
Additionally, corrections agencies today have found that the VeroVision Mail Screener answers the question, "What are you doing to keep my loved one safe in your facility?" One high-tech drug interdiction stands to save an agency the high price of a trip to the emergency room, political fallout and damage to staff morale, and the possible death of an inmate or staff member.
Request information from ChemImage Corporation
Thank You!