How one Colorado jail finds more ingested contraband with X-ray tech
Learn how ADANI Systems' CONPASS DV (Dual View) helped Douglas County jail catch more contraband consumed by inmates
---
The following is paid content sponsored by ADANI Systems, Inc.
By Corrections1 BrandFocus Staff
Summary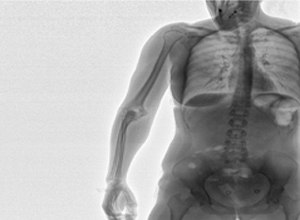 The Douglas County (Colo.) Sheriff's Office, with more than 400 employees, represents a 44-square mile county that is the second largest in Colorado. The population estimate as of Jan. 1, 2015 was 308,000, with 90 percent in urban environments and 10 percent of the population in rural areas – which account for about 82.5 percent of the county land area.
The Problem
The Douglas County Sheriff's Office needed a better solution to prevent contraband coming into the jail.
Contraband stashed in pants and on visitors was easy to catch with a simple pat down and hand metal detector, but materials ingested by inmates—ranging from combs to sharp objects to medications—wasn't as easily detected. Such materials can contribute to a life-threatening situation for the prisoner, a corrections officer or a fellow inmate.
"For some reason, they think they need to bring those things in," Rogers said. "So they are in the system, causing a life-threatening situation."
In some cases, confusion over jail regulations contributed to attempts to smuggle in contraband.
"Sometime, inmates were uniformed about whether they could bring in their probably legitimate medications," said Lt. Paul Rogers of the Douglas County Sheriff's Office. "They would ingest it, instead."
It also costs money to transport and treat those smuggling in contraband who can potentially die from their injuries, Douglas said. In fact, the transportation of inmates from institutions to medical care facilities is costly. For instance, the Colorado prison system costs $606.2 million to run. Total inmate transportation—from court appointments to medical assistance— comes from that budget and is expensive, costing an estimated $3.4 million in Fiscal Year 2000, according to a report by the Colorado state auditor.
The Solution
To address incidents of contraband making it through initial screening and into housing units, the department invested in ADANI Systems' CONPASS DV (Dual View), a sophisticated transmission X-ray full body  security screening system. CONPASS DV is the latest innovation from ADANI Systems, Inc.—and is among the most widely deployed technologies in corrections for full body screening.
CONPASS DV is a new patented way for personnel inspection based on the use of transmitting X-ray. The solution eliminates the need for pat-down/strip-searches while dramatically increasing checkpoint efficiency.
The full body X-ray inspection system generates two separate images of the individual being screened from two different angles. One image displays the full body head to toe view, while the other is focused on the torso. With three preset settings for image quality and the ability to toggle the second view on or off, the CONPASS DV is among the most flexible and comprehensive security systems on the market.
The machine is capable of detecting objects concealed on and inside the body of an individual in less than 7 seconds. The standard radiation dose of less than 0.25 μSv per scan is 400 times lower than the dose received at a regular medical chest X-ray. At this setting individuals can be screened 1,000 times every year. This makes CONPASS DV safe to prisoners, bystanders and staff alike and compliant with ANSI 43.17-2009 regulations.
The focused torso view provides an operator with a second image of what is likely the most critical part of the body for examination, said Scott Ortolani, director of sales, Americas, at ADANI Systems, Inc. In addition, the second image is generated from a different angle providing even more data to the operator.
"A razor for example that is inserted into a body cavity may be on edge (meaning it's displayed as a very fine line on the image) in one view, but in the second view it's imaged from a different angle and easier to see," Ortolani said. "The surface area of the razor is greater in one view as compared to the other. It's physically impossible for it to be the same in both."
The Results
Rogers said after the jail invested in CONPASS DV system, the department was able to find hidden contraband that would have not been detected in the past by physical search, such as pens, medication/drugs or parts of utensils ingested by inmates.
"It detects whether or not the person swallowed medication or other items before processing, which all can be found through CONPASS," he said.
Having a full body X-ray inspection system has also reduced the numbers of attempts to smuggle in contraband, as a result of education provided to new inmates about how the machine works and why it will catch contraband. Because the technology can image paper, plastic, ceramic, and other non-metallic/organic materials both on and inside the body, it closes a security hole left behind by metal detectors and pat-down searches.
"We need to coach inmates on how to go through the CONPASS DV, educate them through the process and then explain to them we will find something before it enters the jail or sickens them," Rogers said.
The result?
"Our jail stays clean of contraband," Rogers said. "We have been able to detect contraband we couldn't detect before without this machine."
While it takes slightly more time to process inmates, Rogers said his team was receptive to change. This is because it potentially saves lives, he said.
In fact, they have caught six cases of ingested contraband in the year they have own the inspection system. This saved tens of thousands of dollars in emergency transport and medical assistance, not to mention potential liability costs from an overdose or if something slipped passed inspections and entered the jail.
"If they have contraband in their body or clothes, we detect it and it doesn't get into the jail to harm another inmate, another deputy or another person," he said. "The ROI is valuable. This technology is helping us ensure that the jail is clean and safe."
The proactive approach Douglas County has taken to maintain the integrity and security of its facility has proven worth their investment.


Request information from ADANI Systems
Thank You!