Metrasens announces new brand identity and website, as Company's innovative products drive growth
---
Metrasens' new brand identity signals the ability of its magnetic detection technology to see the unseen. Its products address the deficiencies in conventional safety and security systems
LISLE, Ill. - Metrasens, the leading provider of advanced magnetic detection technologies, today announces the launch of its new brand identity and all new website. The brand transformation is significant, illustrating the growth and development of the business since its foundation in 2005. Metrasens' innovative products address the deficiencies in conventional safety and security systems, helping to make the world a safer place.
"Metrasens has been expanding rapidly and now has a group of core products that are in leading positions in our chosen markets such as corrections and MRI safety," said Dr. Simon Goodyear, the company's co-founder and Chief Executive Officer. "Our refreshed brand identity points to our ambitions as a Company, while our new website reflects the breadth of our success to date. It is gratifying and extremely important to us to have demonstrated that we are able to make a difference to our customers across a wide spectrum of applications."
In the new identity, translucent glass figures in their environments, portray the ability of Metrasens' products to see the unseen, revealing hidden items that threaten safety and security. On a weekly basis, customers report examples of Metrasens' products detecting unexpected items, such as the active surgical implant in a child about to enter an MRI scan room; or those that are intentionally concealed, such as the small blade being concealed by a self-harming patient being admitted into a mental-health facility.
As part of the refreshed identity, the all new website is the now the starting point for customers seeking information on Metrasens' products and services across their full range of applications.
Dr. Goodyear added, "The new brand identity announces the next stage in the development of Metrasens as a Company, where we will realise our full potential as a leader in the global safety and security marketplace. Metrasens has exciting plans which we shall implement over the next 3 years. Firstly, to maintain technology leadership in our existing markets, putting our customers at the heart of everything we do. Secondly, to introduce innovative products into a number of new markets where we have identified opportunities to repeat our success. Our mission remains to transform the current landscape of detection technologies, and in the process help to make the world a safer place."
About Metrasens
Metrasens contraband detection products offer unsurpassed technology and exclusive cutting edge features. CellsensePLUS® detects cell phones, weapons and other illicit materials, bringing a new level of security to your facility.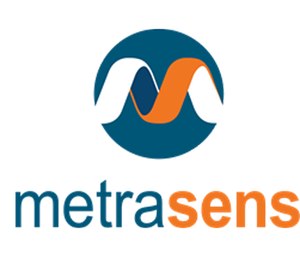 Request more info from Metrasens, Inc.
Thank You!