New Cellsense Plus for Unmatched Detection of Cell Phones, Weapons and Other Contraband
---
Lisle, IL – Metrasens announces the new Cellsense Plus™ joins its family of leading search and detection products  used to target cell phones, small blades, other weapons and concealed contraband.  Cellsense Plus will be exhibited at the American Correctional Association on August 14-19, 2015 in Indianapolis, IN. 
Detecting and stopping illicit prison use of cell phones thwarts inmates from intimidating witnesses, threatening victims, organizing crimes and plotting escapes.  "Cellsense Plus has twice the detection sensitivity when compared with the best performing competitive product, and is also much better at cutting interference from surrounding activity," commented Simon Goodyear, PhD, Metrasens' CEO.  He added, "The result is that Cellsense Plus will detect smaller concealed items even in the most challenging environments."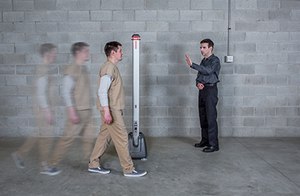 Request more info from Metrasens, Inc.
Thank You!