PRESS RELEASE
Wyoming and Utah agencies reach 30-year mark with Spillman Technologies
---
SALT LAKE CITY – Four public safety agencies in Wyoming and Utah celebrated 30-year anniversaries with their software provider, Spillman Technologies, during 2015. Cache County Sheriff's Office (UT) signed on July 7, 1985, Hot Springs County Sheriff's Office (WY) and Thermopolis Police Department (WY) both signed on Oct. 31, 1985, and Uinta County (WY) signed with Spillman on Dec. 31, 1985. By remaining with the same software provider for so long, each agency has experienced advantages such as reliable data history, professional technical support, and significant cost savings.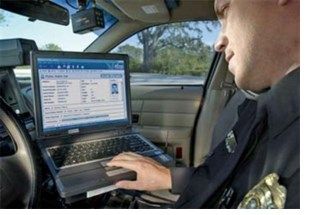 Thermopolis PD Chief Steven Shay said one of the main benefits of staying with Spillman for so many years has been the ability to maintain data consistency in their records by not switching from one system to another. With access to a complete record history, agency personnel can build solid and complete analytical reports.
 
"There's that continuity," Shay said. "Data that we collected on Day One is in the same software program today that it was 30 years ago."
 
Cindy Magelky, Spillman Application Administrator (SAA) at Hot Springs County SO, said that although the data consistency has played a huge role over the years, the reliable customer service at Spillman is really what makes staying with the same vendor such an easy decision for them.
"Spillman has always provided us great customer service," Magelky said. "Any time we've had an issue or a problem and we've contacted them, they've worked hard to solve the issue in a timely manner. I really am a believer in what Spillman has done and how well they take care of us."
 
In addition to the benefits the agencies enjoy, such a long-standing partnership also serves the communities of each of the agencies. Cache County Chief Deputy Matt Bilodeau said having an intuitive program saves both time and money, helping public safety agencies be responsible stewards of taxpayer dollars.
 
"With everything we purchase, we remember that it is taxpayers' money that we are spending," Bilodeau said. "We have found the Spillman system to be the most cost-effective law enforcement software available to help us serve the public."
 
Each of the agencies' software setup exists on a shared system with other agencies in their areas. Thermopolis PD and Hot Springs County SO have shared the past 30 years, not only with Spillman, but also with each other as a joint law enforcement center. Not only does this save money and resources, but it also allows the agencies to share and access the same data, streamlining the investigation process and helping personnel at both agencies work together better overall.
 
Thermopolis PD Chief Shay said being together on one Spillman system helps personnel see the bigger picture without having to repeat work that has already been done.
 
"When something happens out in the county, we might have a similar incident in town," he said. "When we share that information, it's easier for us to see when we have some related activities."
 
Having access to all the information in one system helps agencies better understand their public, which affects how personnel prepare for and react to certain situations. SAA and Lead Dispatcher at Uinta County SO Chris Lamb said that personnel at her agency are able to serve the public more effectively because they have been using Spillman Technologies for 30 years.
 
"We rely on our system for every aspect of providing services to our communities," Lamb said. "Not having the reliability of a comprehensive database would affect how well we could provide those services."
 
About Spillman
Spillman Technologies serves more than 1,500 sheriff's offices, police departments, communication centers, correctional facilities, and fire departments nationwide. Spillman specializes in integrated on-premises and cloud-based software solutions, including Computer-Aided Dispatch, Records Management Systems, Mobile Data & Field Reporting,Mapping & GIS, Jail Management Systems, Fire, Data Sharing, Personnel & Resources, and Analytics & Intelligence-Led Policing. For more information about Spillman, visit www.spillman.com.