Opinion: How PPE reduces the risks faced by correctional officers
It is time for correctional leaders to prioritize personnel safety
---
By Robert Kaiser
In a 2013 report for the National Institute for Occupational Safety and Health, researchers detailed how correctional officers are exposed to unique workplace hazards within a controlled prison environment. In the report, the researchers noted that COs face a significant risk of suffering work-related injuries due to both fatal and nonfatal assaults: "Of all U.S. workers, correctional officers have one of the highest rates of work-related injuries. In 2011, correctional officers experienced 254 work-related injuries per 10,000 FTEs due to assaults and violent acts. This is considerably higher than the rate of injuries from assault and violent acts for all workers (7 per 10,000 FTEs)."
Violence is a daily threat for COrrectional officers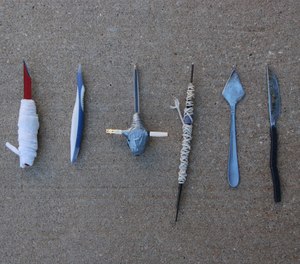 Improving correctional officer safety should be at the top of every correctional leader's to-do list.
Inmates consuming illegal substances, receiving bad news, or simply wanting to make a "statement," can become shockingly violent, irrespective of the officer's de-escalation skills, calm personality and willingness to empathize with the inmate.
Inmates also have plenty of time to develop tools and weapons to carry out acts of aggression. Inmates fabricate weapons out of table and bedframe legs; make shanks from pieces of plastic, porcelain, wood or mirrors; melt razor blades into toothbrushes; and turn nails or screwdrivers into spike weapons.
Yet personal protective equipment, such as stab-resistant vests or slash-resistant clothing, is rarely seen in the correctional environment, even though it has been proven to help reduce violence-related injuries and even death.
Some argue that any type of body armor potentially escalates an already hostile situation. In 2015, the New Zealand Department of Corrections issued 3,500 of their officers with stab-resistant vests following several assaults on prison staff, including the death of officer Jason Palmer in 2010. There was no change in how criminals conducted themselves to the correctional officers because those officers were now wearing stab-resistant vests. The "perception" argument in my opinion is not valid!
Police officers have body armor – why not COrrectional officers?
Law enforcement officers on patrol engage with violent individuals for a few minutes (often with a backup team, which may or may not include K9s and helicopters) and are required to wear body armor, but correctional officers responsible for supervising the same individuals for a number of years are not issued any type of protective clothing.
Comfortable and breathable slash-resistant clothing offers field-tested and officially certified levels of cut protection that can prevent horrendous and potentially life-changing injuries and fatalities.
The intentional cutting of an officer's carotid artery, radial artery, brachial artery, jugular vein or other main blood vessel will lead to rapid blood loss, subsequent shock and most likely death.
Operationally sound and easily deployable, overtly worn, stab-resistant vests offer extraordinary levels of protection from blunt force trauma injuries and is designed to offer reliable protection from shanks, blades and hypodermic needle attacks.
Ultra-covert, stab-resistant vests offering the same levels of protection – originally designed for the protection of Counter Terror Units and other homeland security agencies operating covertly in countries in which edged weapons are the number one threat – are also available.
Human beings are very vulnerable when threatened by a person armed with a spike or edged weapon. Correctional leadership can no longer ignore the fact that operationally sound PPE protects personnel.
---
About the author
Robert Kaiser is CEO of UK-based PPSS Group, a provider of body armor and protective clothing. PPSS Group offers the SlashPRO® slash-resistant clothing brand. Robert is a consultant for several international governments and is widely respected for his commitment to the personal safety of homeland security professionals.