More than 40 inmates involved in Wash. prison fight
Fight started between 2 inmates before erupting
---
The Associated Press
WALLA WALLA, Wash. — A Washington state penitentiary spokeswoman says guards used pepper spray to break up a fight involving nearly 50 inmates at the Walla Walla prison.
Spokeswoman Shari Hall said Wednesday that an initial fight between two inmates broke out Tuesday evening in a commons area of one of the prison's close-custody living units. She says guards resolved that fight but a second fight involving multiple inmates broke out within minutes.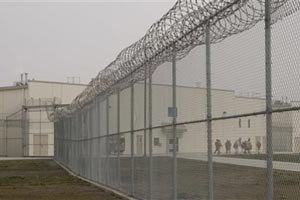 The Walla Walla Union-Bulletin reports that several prisoners were injured but none required transport to a hospital. Hall says no significant staff injuries were reported.
Nearly 50 inmates have been placed in segregation. Hall says units in one complex also are on lockdown as staffers investigate the fight.