How technology can help hire and train the corrections workforce of tomorrow
A holistic talent management solution can automate the process of tracking and reporting employee data and training
---
The corrections profession has struggled to recruit quality candidates. As a whole, the public has many misunderstandings about corrections, and remains ignorant of the career advancement opportunities available in this dynamic field.
Consequently agencies have had to come up with creative approaches to recruiting good officers. In South Texas, a prison has even offered inexpensive on-campus housing with rent as low as $25 per month to entice applicants.
This level of outside-the-box thinking is the best approach to recruiting and retaining quality personnel in the corrections industry. In addition, a simple, holistic talent software solution with management features can help streamline the process of recruiting, tracking and reporting employee data, including officer training. With an improvement in employee satisfaction as a result of proper personnel data management, a decrease in turnover and a potential increase in the recruitment of quality applicants can occur.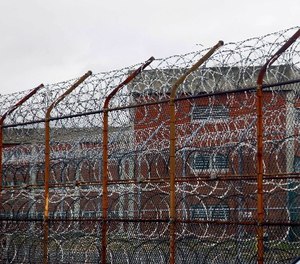 Consequences of employee turnover
Ask any employer, and they will say the most important – and most expensive asset – is their personnel. Hiring and training new staff is a drain on correctional facility budgets.
A continual turnover in personnel can have these negative consequences:
It is costly.
It has a detrimental effect on overall employee motivation and job performances.
It has an effect on operations as management of minimum staffing is more difficult.
Assisting employees with advancement in their careers and increasing morale is the best avenue to personnel retention.
An agency can retain employees and improve morale and quality of work with a minimal investment of time and financial resources. The results will reflect employees who are motivated and want to be a part of a team, showing a desire to invest themselves in the agency's overall success.
Technology offers a simple solution
Public access to data and technology is readily available in today's world. This data access is no different when applied to a law enforcement agency's personnel department.
Available personnel data can be easily tracked to reveal officer training requirements, scheduling, low officer retention rates or gathered exit interview information. This data provides insight into each employee's role, skills and experience with the agency. Gathered data is a powerful tool for reducing expense, saving time and improving employee retention.
With the appropriate personnel software, an agency's human resource department can coordinate time, attendance and payroll functionality into a single database. Human resource software programs even offer administrators the option of scheduling under pre-configured shift rotations including 12-, 24- and 48-hour shift durations. 
HR software programs can track time allotments for court appearances and training courses such as annual CPR certification. With this feature, each officer's continuing education units can be kept up in real time and readily accessible with secure log in. Software compatibility and interface with associated departments such as courts, records and mobile dispatch computers will assist in the streamlining of agency staffing, training, overtime and adjustments. Scheduling programs with this specific interface can notify supervisors of their officers' court or training dates and provide recommendations for staffing replacement officers to fill the vacancies.
With the specialized scheduling software portal, officers can access their shift schedules from their personal mobile devices at any time. Notifications can be sent to officers directly when scheduling changes are needed or in the event of required overtime. Officers can be advised instantly during a mass or emergency event with information on where officers are to report and at what time. All entries made into the system can be subsequently gathered and produced into customized reports.
Human resource software that supports all aspects of the employee life cycle such as onboarding, records management, performance, training, benefits and awards management can provide complete personnel department organization and mitigate unnecessary expense and lower employee turnover.
Utilization of software tracking programs to monitor employee data and training has been shown to easily improve agency morale through timely job evaluations while offering employee training opportunities to invest in their work. With such a simple, contemporary, industry-specific solution available to mitigate officer turnover, maybe it's time for a software update.