PRESS RELEASE
CorrectionsOne Academy Now Certified Training Provider through State of California Board of State and Community Corrections for Continuing Education
---
Approval provides significant opportunity for California officers to earn 100 percent of required training online for continuing education credit
SAN FRANCISCO — Corrections1.com, the leading online resource for corrections officers and administrators, is proud to announce that Corrections1 Academy, the premier online training platform for correctional facilities, can now be used to meet required annual training hours outlined by the State of California Board of State and Community Corrections (BSCC) – Standards and Training Division.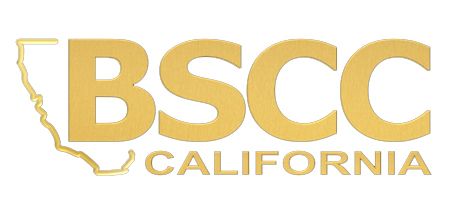 As the only certified training provider approved that's focused on the corrections industry needs, Corrections1 Academy now provides 69 certified courses that can be used toward completing the required 24 hours of job relevant training.
Certified courses can be taken using Standards and Training for Corrections (STC) program funds and applied to department training accounts to supplement the annual subscription costs for Corrections1 Academy.
Corrections1 Academy offers facilities cost-effective access to top-quality training for an annual subscription based on agency size. Topics range from use of force to mental health in jails, leadership, officer safety and more. The Academy also includes features to track offline training, upload department-specific courses and policies, and produce accurate reports for facility leadership. The result is a comprehensive solution for every aspect of training a facility oversees.
"The approval of Corrections1 Academy in California is exciting news for us as well as correctional facilities and sheriff's offices in the state," said Alex Ford, CEO of Corrections1. "As a California-based company, this new accreditation is particularly significant. Further, the rapid growth of the Academy thus far is a testament to the importance of a budget-friendly, quality training solution for agencies across the country."
To see a demo of Corrections1 Academy for your department, submit a request online or call (866) 941-4090.
To learn more, visit www.CorrectionsOneAcademy.com.
About Corrections1 Academy
Corrections1.com, the leading online resource for corrections officers and administrators, is the proud owner of Corrections1 Academy. With more than 300 videos and nearly 100 courses available, Corrections1 Academy provides a comprehensive online training solution offering more than 20 mission-critical topics and a robust platform for learning and records management. With access to training materials 24/7, facilities can utilize resources that help them ensure compliance and mitigate risk.
About Corrections1
With nearly 100,000 registered members and 250,000 monthly unique visitors, Corrections1.com is the top online destination for corrections officers and administrators providing news and information that helps them maintain safe, effective and efficient correctional facilities.

Request more info from CorrectionsOne Academy
Thank You!