North Lebanon COs finds drugs in ex-inmate's boots
Corrections officers at Al-Qobbe Prison discovered contraband inside a former prisoner's boot
---
By C1 Staff
LEBANON – Corrections officers at Al-Qobbe Prison discovered contraband inside a former prisoner's boot.
The Daily Star reports that the boot contained 500 Benzhexol pills and two grams of marijuana, all intended for a prisoner. The drugs were hidden inside "holes of the shoe."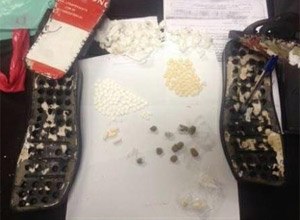 It's unclear if the smuggler was visiting the intended recipient of the drugs or if the contraband was being smuggled through another method.
A similar attempt was foiled back in June, when another man also attempted to smuggle a drug-filled shoe to a prisoner in the same jail.