Escaped NC inmate found decapitated, naked
Authorities are still searching for inmate's head
---
By C1 Staff
EDENTOWN, N.C. — An escaped inmate has been identified by authorities as the decapitated body found last week.
Kevin Singleton, 26, escaped two weeks ago from Chowan County Detention Center after threatening a correctional officer with a toothbrush shank.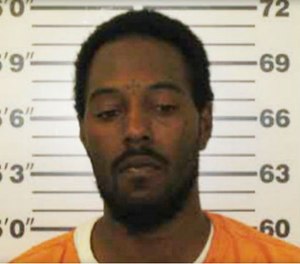 He was arrested in January for assault with a deadly weapon. 
According to the Roanoke-Chowan News Herald, Singleton's body was found naked and partially decomposed 15 miles from the jail by a hunter who was walking through a wooded area. 
Bertie County Sheriff John Holley told the publication that the body had been at the location where it was found for about week. 
"The loss of life is sad no matter who it is," said Chowan County Sheriff Dwayne Goodwin. "He was somebody's child."
The Sheriff's Office and the North Carolina State Bureau of Investigation are working together on what they believe to be a homicide. 
Authorities are still searching for Singleton's head. 
Goodwin told the NY Daily News that, "We have interviewed a ton of people. We don't have a motive or anything at this point — no suspect, no motive."
Anyone with information is encouraged to contact the Bertie County Sheriff's Office.