New Miss. county jail named for deputy killed in line of duty
Jackson County's new Adult Detention Center has been named in honor of Deputy Bruce W. Evans, who was killed in the line of duty 15 years ago
---
Associated Press
PASCAGOULA, Miss. — Jackson County's new Adult Detention Center has been named in honor of Deputy Bruce W. Evans, who was killed in the line of duty 15 years ago.
The Sun Herald reports the recognition was announced Monday during a meeting of the county's Board of Supervisors. Evans' wife, Kristi, 23-year-old daughter Blake Evans and 20-year-old son, Tyler Evans, attended the meeting.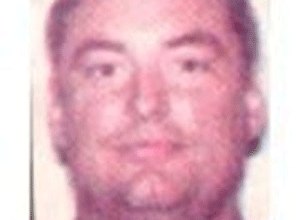 Evans was killed in July 2000 when hit by a suspect who was stopped at a roadblock while fleeing the law.
"This is a huge honor," Blake Evans told the board, adding it's been a hard road for her family since her father's death.
"Every day we're still proud of our dad," she said. "We're glad Jackson County is still remembering him too."
The Board of Supervisors said Evans is the only Jackson County deputy they know of who was killed in the line of duty.
A ribbon-cutting for the new $27.5 million facility is scheduled Oct. 29.
All major construction is complete, staff is undergoing equipment training, and the county staff is installing computers this week for the high-tech jail. The county plans to begin moving inmates into the jail at the end of November.