PRESS RELEASE
Over 15,000 eCards build support for the fight against breast cancer
---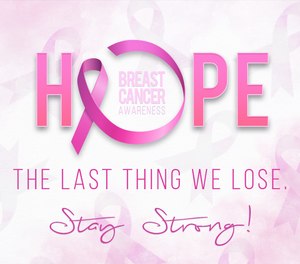 Securus Technologies' customers share their love with eCards benefitting the American Cancer Society.
DALLAS — For the past four years, Securus Technologies has supported the American Cancer Society and its mission to fund medical research in the fight against breast cancer. Securus partnered with the nonprofit during October, National Breast Cancer Awareness month, donating proceeds of the company's "Help fight breast cancer" eCards. Incarcerated individuals and their loved ones purchased the custom- crafted greeting cards celebrating hope for all who are touched by this disease.
The digital greeting cards are available to incarcerated individuals through the Securus and JPay e-Messaging program. Family and friends have access to eCards on their mobile devices and personal computers.
Twenty designs of breast cancer awareness cards were offered in 37 states. Originally committing to donating 50% of the proceeds, the organization decided to donate 100% of proceeds to the American Cancer Society. According to the National Breast Cancer Foundation, Inc., it is estimated that that there will be over 276,000 new invasive breast cancer cases diagnosed in our nation this year.
"Our organization is committed to being a caring community partner and is proud to continue our support of the American Cancer Society with our breast cancer awareness eCard campaign," stated Dave Abel, President and CEO, Aventiv Technologies, parent company of Securus Technologies. "It is amazing to see how the incarcerated community embraced this campaign, as the financial donation will help the ACS support and find treatments for those impacted by the disease."
About Securus Technologies
Headquartered in Dallas, Texas, an Aventiv Technologies company, serving more than 3,450 public safety, law enforcement and corrections agencies and over 1,200,000 incarcerated individuals across North America, Securus Technologies is committed to serve and connect by providing emergency response, incident management, public information, investigation, biometric analysis, communication, information management, incarcerated individual self-service, and monitoring products and services in order to make our world a safer place to live. Securus Technologies connecting what matters®. For more information, please visit SecurusTechnologies.tech.