PRESS RELEASE
Corrections USA presents annual 'Valor Awards' to correction officers from around the nation who displayed exemplary acts of bravery
---
CUSA will honor twenty-two Correction Officers, including two Nevada Correction Officers, who went above and beyond the call of duty, at their annual awards dinner gala at Harrah's Las Vegas Hotel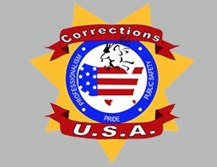 LAS VEGAS - Corrections USA (CUSA), a non-profit national advocacy organization, representing thousands of Correction Officers from across the nation, will honor twenty-two Correction Officers with the "CUSA Valor Award" at the annual CUSA Awards Gala to be held on February 16, 2022 at Harrah's Las Vegas Hotel. Among this year's award recipients are two Correction Officers from Nevada, who helped save lives and protected the public. Joining them are honorees representing the states of California, Florida, Washington State, Indiana, New York, and New Jersey. This year's keynote speaker will be Sheriff Errol Toulon from Suffolk County, New York. North Las Vegas Mayor John Lee is also expected to deliver remarks at the gala.
"Every year, Corrections USA pays tribute to the country's boldest Correction Officers, who displayed exemplary bravery both on and off duty," said Corrections USA Chairman Jimmy Baiardi, who is also the head of the State Corrections Chapter of the Florida PBA. "The valor displayed by this year's twenty-two outstanding honorees serves as a shining example of the essential services performed by Correction Officers in cities and states all across the country. They will never receive the full recognition they deserve for their part in keeping our communities safe, so our annual awards gala is a particularly meaningful recognition of their dedication and commitment to public safety."
Listed Below Are the 2022 Corrections USA Valor and Image Award Recipients: 
 
Correctional Sergeant James Wood, Stewart Conservation Camp, Nevada, Medal of Valor
In April 2021, Stewart Conservation Camp was notified by staff members of the Northern Nevada Correctional Center that a sighting of a possible escaped inmate occurred approximately one mile from Steward Conservation Camp.  The Camp immediately went into lockdown and after a headcount count, it was discovered that an offender was missing.  Escape notifications and procedures were initiated and search teams from the Camp and the Northern Nevada Correctional Center were dispatched.  The escaped offender was spotted running from custody. Sgt. James Wood and his partner pursued and caught up with the fleeing offender. Sgt Wood gave multiple verbal commands to stop, to get on the ground and to submit to restraints. All of his orders were ignored.  Knowing the escaped offender was a public safety risk, Sgt. Wood and his partner drew their side arms and repeated commands to submit to restraints.  The escaped offender still refused to comply and repeatedly screamed "shoot me!" While the escaped offender kept screaming, bystanders who gathered around were recording a video of the incident.  With a cool head and the patience of an experienced correctional leader, Sgt. Wood was able to reason with the escaped offender to overcome his fears of returning to custody and the offender finally submitted to restraints without further incident. In the finest tradition of professionalism, Sgt. Wood exemplified the composure and the calm demeanor necessary to deescalate the situation avoiding force.
Correctional Officer Jarisse McCraney, Florence McClure Women's Correctional Center, Nevada, Medal of Valor
In June 2021, an assault erupted between two inmates in a segregation unit, while inmate showers were being conducted.  An inmate climbed under her shower stall into another stall and began assaulting the other inmate in the adjoining stall.  The supervising officer was relatively new to the job and she immediately radioed for assistance.  Officer Jarisse McCraney was in the vicinity and responded quickly. Officer McCraney recognized the seriousness of the situation and radioed for additional assistance.  Taking control, Officer McCraney began giving verbal commands to the inmates to stop. One inmate began to violently assault the other inmate to the point where the inmate passed out.  Without any regard for her own safety, Officer McCraney grabbed hold of the assaultive inmate and began pulling her off the victim, continuing to give verbal commands for the aggressor to stop.  Using all her strength, Officer McCraney eventually was able to subdue the assaultive inmate.  With the assistance of responding officers, they pulled the assaultive inmate out of the shower and restrained her.  Officer McCraney sustained a knee injury from the incident.  Officer Jarisse McCraney is also a dual Citizen-Soldier as she simultaneously serves both the Nevada Department of Corrections and the United States Army Reserves.  Officer McCraney's quick thinking and selfless actions saved a life and kept other Officers from being injured. Officer McCraney is currently deployed in Iraq.
Correctional Officer Earl Cooper, California State Prison Solano California, Medal of Valor
In October 2020, the California Highway Patrol (CHP) was led on a high-speed chase along Interstate 80 by a fleeing suspect.  The suspect drove his vehicle into a tree.  The vehicle caught on fire and the suspect refused to get out of his vehicle.  Officer Earl Cooper was in the vicinity when he saw the Highway Patrol officer fighting with the suspect to get him out of the burning vehicle.  Officer Cooper ran to the aid of the Highway Patrol officer and removed the suspect from his vehicle.  The Highway Patrol officer noted he wouldn't have been able to save the suspect's life without Officer Cooper. Officer Cooper likely saved the life of the Highway Patrol officer as well.  Officer Cooper acted out of bravery under unusual circumstances while displaying courage in the face of potential peril while saving the life of another. 
Correctional Officer Cody Greer, California Medical Facility, Medal of Valor
In July 2020, Officer Greer and his friends were fishing in the San Francisco Bay when three men capsized their boat in the nearby vicinity. Officer Greer immediately took action, navigating his boat to the capsized boat.  One of Officer Greer's friends steered the boat while Greer pulled each of the capsized men into his boat.  The U.S. Coast Guard was called, and the three capsized men were then transferred from Officer Greer's boat to the U.S. Coast Guard.  It is clear, Officer Greer used his critical training experience to save three men's lives without placing himself in peril.  
Correctional Sergeant William Eberly, San Quentin California, Medal of Valor
In September 2020, Sgt. William Eberly left work and came across a three-vehicle accident before any emergency services had responded. Sgt. Eberly went over to one of the vehicles and found a young woman, unresponsive with a large laceration on her head.  His professional training took over and he ran back to his car to get gloves, a CPR mask and a diaper to help stop the young woman's bleeding.  Sgt. Eberly told one of the ambulatory accident victims to call 911 and request an ambulance.  Sgt. Eberly climbed into the car to render aid.  While giving aid, the young woman's phone rang and it was the accident victim's mother.  Sgt. Eberly explained to the young woman's mother what had happened. Sgt. Eberly held the head up of the young woman so she could continue to breathe.  He held her head and rendered aid for almost 30 minutes util emergency services could intervene.  The young woman's injuries were so severe that she was rushed to the hospital by air ambulance.  The young woman's family calls Sgt. William Eberly their hero.
Correctional Officer Mark Jones, High Desert State Prison California, Image Award
In March 2021, Correctional Officer Mark Jones was named the 2021 Firefighter of the Year for the City of Susanville, CA.  Officer Jones has worked for the California Department of Corrections and Rehabilitation (CDCR) since 2001.  He began his volunteer firefighting in 2018.  With so many areas of the mountainous west at an all-time risk for wildland fire, it is not surprising Officer Jones was called to work the Zogg Fire 9/2020, Sheep Fire 8/2020, Hog Fire 7/2020, and Gomez Fire 5/2019.  As a volunteer firefighter, Officer Jones has responded to many late night and early morning phone calls for assistance and help.  Officer Jones' professionalism and dedication to public safety on the job and to his community is commendable. 
Correctional Sergeant Vanessa Melendez, San Quinten/NSC Main Office California, Image Award
For more than 100 years, The Big Brothers and Big Sisters organization has worked to provide role models for less fortunate children. Sgt. Vanessa Melendez began her service to the community by getting involved in the "Bigs with Badges" program.  The "Bigs with Badges" program matches many sheriff departments and police departments throughout California in addition to the California Department of Corrections and Rehabilitation (CDCR) and the California Peace Officers Association (CCPOA) with at-risk children.  Sgt. Melendez, who has worked for CDCR since 2013, feels she was an "at risk" child herself and can relate to the mentoring of "Bigs with Badges" because of her own opportunity to be mentored in a Police Explorers program. Big Brothers and Big Sisters estimates 25% of the children in their programs have at least one parent that is incarcerated.  "Bigs with Badges" strives to mentor youth to keep them away from generational incarceration.  In May 2021, Sgt. Vanessa Melendez was selected as "Big Sister of the Year."  With Sgt Melendez' compassion and caring charisma, she has directly impacted her community and improved the lives of others in the most meaningful way.
Deputy Sheriff Nakishaw Zambrana, Palm Beach County Sheriff's Office Florida, Medal of Valor
In February 2020, The Palm Beach County Sheriff's Department received multiple 911 calls about a domestic battery in progress in the Winn Dixie parking lot in the City of Belle Glade.  Within a few minutes of the first 911 call, a deputy sheriff responded and witnessed the suspect actively battering the victim.  The Deputy followed protocol and ordered the suspect to stop, but instead he punched the victim in the face.  The deputy moved in and attempted to use an Electronic Control Device (ECD) to control the suspect but was thwarted when the suspect tried to take the ECD away.  As this was taking place, off duty Deputy Sheriff Nakishaw Zambrana was in the vicinity and saw what was happening.  Deputy Zambrana ran to the scene, identified herself and her intention to control the suspect.  Working together, they were able to finally gain control of the suspect.  Deputy Zambrana never hesitated. using her training and professionalism.  According to the Palm Beach County Sheriff Ric Bradshaw, "Deputy Zambrana's courage, dedication and willingness to "engage" exemplifies a selfless spirit and the caring character of a person who puts the safety of others before her own." 
Correctional Officer Patrick Graba, Nassau County Correctional Center, NY, Medal of Valor
In September 2019, Atlantic Steamer Fire Company No 1, an all-volunteer fire department, was activated for mutual aid to the Bayville Fire Department for a water rescue. It was reported that two jet skiers were trapped due to the receding tide.  It was quickly determined that the utilization of boats was not an option due to low tide.  Correctional Officer Patrick Graba who is also a Volunteer Firefighter, devised and implemented a plan to employ a long-haul ice water rescue sled tethered to several hundred feet of rescue line.  Officer Graba in his capacity as a volunteer firefighter, face down on the sled, propelled himself with his hands, made his way through the thick mud to the stranded jet skiers.  Officer Graba saw the jet skiers had left the jet skis and now were neck deep in the mud of the marsh.  Racing against the rising tide and realizing the more the stranded jet skiers moved, they were getting deeper and deeper in the mud.  Officer Graba requested immediate assistance from the NYPD Aviation Unit.  Officer Graba worked with the NYPD rescue diving team configuring the rescue sled as a support platform while a winch system was used to extract both jet skiers from the mud.  Both jet skiers were transported to a local hospital by the aviation unit.  Due to the many trips and fuel shortage of the aviation unit, Officer Graba had to remain at the scene until the tide returned enough to allow the Bayville Fire Department Boating Unit to reach him.  Correctional Officer and Volunteer Firefighter Graba's quick thinking and selfless bravery demonstrated exceptional valor in preventing the deaths of two people. 
Correctional Officer Shannon Fulford, Robert N Davoren Complex, Rikers Island, NYC, Medal of Valor
In November of 2021, Correction Officer Shannon Fulford was off duty on the William Floyd Parkway and was stopped at a roadblock. While stopped, a drunk driver ran directly into his truck.  Officer Fulford was hit so hard that the driver's side door wouldn't open. Officer Fulford had to exit through a side window.  Once out of the truck, Officer Fulford noticed a Suffolk County Deputy face down under his truck's driver side tire.  Using his training, Officer Fulford exercised his EMT training.  The Deputy was not responsive but still breathing.  Officer Fulford checked the Deputy's body for a broken back or neck. He then pulled the Deputy out from under his truck.  The Deputy was covered with blood.  Officer Fulford called 911 and ran down the road to the next light to inform the other Deputies of what had happened.  The injured Deputy was airlifted to the hospital for life saving medical treatment.  Without the quick thinking and training of Officer Fulford, a Suffolk County Deputy may not have survived. 
Correctional Officer Shanell Harris, George R. Vierno Center Rikers Island, NYC, Medal of Valor
In October 2020, Correction Officer Shannell Harris was working to separate a gang melee that had erupted in a housing area of her facility.  In the middle of the melee, she was seriously assaulted when she was stabbed in the left hand by an inmate.  Officer Harris' instincts and training allowed her to still perform her duties to take control of the situation, securing the inmates to prevent any further injuries to the inmates or any other officers.  Officer Harris bravery, despite sustaining a serious injury to herself exemplifies the courage and professionalism of correction officers. 
Correctional Officer Juan Carlos Adames, Westchester County Jail, NY, Medal of Valor
In April 2021, off duty Correctional Officer Juan Carlos Adames was in Brooklyn.  While parking his car, a woman in a panic approached him, pointing at her daughter on the ledge of a high-rise building. The mother was terrified her daughter would fall and was begging for help.  Officer Adames' immediate reaction was to run up the eight flights of stairs because it was faster than the elevator.  When he got to the roof of the large building, Officer Adames had trouble finding the girl. When Officer Adames did find her, he was able to lean over to the ledge and hug her.  There was a metal fence that she had to climb to reach the ledge.  Officer Adames didn't want to further risk the girl's safety trying to pull her to safety alone.  Officer Adames called 911 and explained the situation and that she had apparently dared to go over the fence and get to the ledge by her friends.  Officer Adames asked the friends to go down to the seventh floor to see if they could find another adult to help him get the girl from the ledge and over the fence safely.  A NYC police officer, a FDNY EMT arrived and together with Officer Adames, they were able to bring the girl from the high-rise ledge to safety.  The girl's mother was very emotional and very thankful.  It is because of Officer Adames' training and quick thinking that a young girl is safe from an incident that could have ended tragically. 
Correctional Officer Jason Silcox, Florida Department of Corrections, Medal of Valor
Officer Jason Silcox was in the middle of his shift at his facility, searching an area for contraband when an inmate suddenly attacked Officer Silcox.  It is believed Officer Silcox was closing in on hidden items in his contraband search.  Officer Silcox was hospitalized from his stab wounds and other injuries.  A year after his attack, Officer Silcox is still recovering from his attack and is hoping to return to work after all his medical treatments are treated. Officer Silcox demonstrated bravery on the job and his friends and colleagues are praying for his full recovery. 
Correctional Lieutenant Dennis Koen, Indiana State Prison, Michigan City, Indiana, Medal of Valor
In February 2021, while being escorted to the shower, an inmate held in an Indiana State Prison was able to slip out of his cuffs and grab shanks he had hidden in the shower area.  He pushed the officer who was escorting him aside and ran down the stairwell toward other uniformed staff.  The offender then ran into a who pulled his O/C and emptied it as he sprayed the offender while he was stabbing him with his shanks.  The offender then ran into a Lieutenant, stabbing him and causing fatal wounds.  At that time, Lt. Dennis Koen heard the Signal 10 over the radio and responded to the scene by busting through the front door of the cell house, immediately seeing the offender.  Lt. Koen tackled the offender to the floor, knocking the shanks to the floor. Lt. Koen subdued the offender by placing him in cuffs, ending the tragic scene that day at Indiana State Prison and without a doubt, saved further prevented other officers from being killed.  Lt. Koen's life-saving actions were absolutely heroic. 
Sheriff Sergeant Adam Gonzalez-McFetridge, Island County Sheriff's Office, State of Washington, Image Award
In January 2020, the professionalism of Sgt Adam Gonzalez-McFetridge who was at that time employed by the Uintah County Sheriff in Utah, was recognized by the National Jail Leadership Command Academy.  Sgt. Gonzalez-McFetridge earned his Certified Jail Manager (CJM) from the American Jail Association (AJA) through the Jail Manager Certification Commission (JMCC).  Sgt Gonzalez-McFetridge was the only former deputy in the State of Utah to be awarded this distinction.  In addition, Sgt. Gonzalez-McFetridge was recently chosen by the NJLCA Advisory Committee to attend the National Jail Leadership Command Academy in Houston, Texas. 
Correctional Officer Corey Forbes, Vice President NJ PBA 105, NJ, Medal of Valor
In August 2021, Correctional Officer Corey Forbes was out on his boat when he noticed another vessel on the water with smoke pouring out of its engine.  He immediately sped toward the scene as the other boat became engulfed in flames.  Officer Forbes could see several people forced into the water to escape the burning boat. Officer Forbes was able to pull two of the boaters and their dog safely into his boat and get them to safety.  Firefighters were called to assist the boat on fire.  All the other occupants of the boat were safely off the boat and there were no injuries thanks to Officer Forbes' intervention.  Officer Forbes true character was illustrated by his split-second decisions. PBA 105's Union President William Sullivan said, "Officer Forbes sped into danger with a higher regard for the safety of others, than himself. His bravery should inspire all of us". 
Correctional Police Officer Joseph Michals, Atlantic County Youth Detention Center, NJ, Medal of Valor
In May 2021, Correctional Police Officer Joseph Michals was driving home from work on the Garden State Parkway.  He came across a serious vehicle accident with one of the vehicles landing off the highway and in the trees.  Officer Michals approached and immediately called 911.  The driver's side door was too damaged to open.  From the passenger side, Officer Michals recognized the driver as a fellow Correctional Police Officer from the Atlantic County Youth Detention Center.  She sustained multiple injuries from the accident.  Officer Michals retrieved a clean shirt from his vehicle to stop the bleeding and continued to perform first aid as emergency services arrived on the scene.  The driver was taken immediately to the hospital to be treated for her serious injuries.  PBA 105 Union President William Sullivan said, "Officer Michals' quick thinking and heroic action saved the life of a fellow officer."
Correctional Police Officer Chad Ammerman, New Jersey, Medal of Valor
In June 2021, an 82-year-old man was left floating in open water after his boat sank off the Jersey Shore.  The tide carried the man far away from shore for a period of three hours before his cries were heard by a resident fishing along the coast.  The resident searched for help before alerting off duty Correctional Police Officer Chad Ammerman, who immediately called 911.  Emergency personnel had been searching the waters around where the boat sank, but the 82-year-old man was too far away from the wreckage.  Officer Ammerman knew time was short, so he emptied a cooler onto the beach and swam over 300 yards toward the man, constantly looking back at shore for hand signals for directions to guide him through the waves toward the man in need of rescue.  When Officer Ammerman reached the man, he had the man hold onto the cooler and dragged the man and the cooler back to just shy of 40 yards from the shore before a boat came by to help.  PBA 105 Union President William Sullivan said of Officer Ammerman, "He risked his life to save another's, the true definition of a hero."
Investigator David Dias and Investigator Sonja Salerno, Suffolk County Sheriff's Department, NY, Valor Awards
Investigators David Dias and Sonja Salerno work for the Internal Security Unit (ISU) of the Suffolk County Sheriff's Department. The ISU conducted numerous investigations uncovering dangerous weapons, illegal drugs including Fentanyl, and various crimes including assault and extortion within the Correctional Facilities of the Suffolk County Sheriff's Office. Investigators Dias and Salerno were integral to various investigations partnering with fellow law enforcement agencies.  These investigations resulted in preventing and terminating crimes and dangerous situations occurring within the correctional facility as well as the surrounding community.  Investigators Dias and Salerno have utilized intelligence gathering information to prevent and confiscate illicit items throughout the year assisting or investigating:  124 incidents of drugs/narcotics, 29 incidents of tobacco recovery, 27 incidents of weapon recovery, and 95 incidents of recovered ancillary contraband seizures.   Investigators Dias and Salerno have exhibited professionalism, dedication and an unyielding commitment to making our jails safer and ensuring a safer community.  
Investigator Robert Lettieri and Investigator Michael Mancuso, Suffolk County Sheriff's Department, NY, Valor Awards
Investigators Robert Lettieri and Michael Mancuso work for the Gang Intelligence Unit (GIU) of the Suffolk County Sheriff's Department.  The GIU's primary focus is to gather the most current and accurate intelligence on gang activities.  The intelligence information is documented and used as a tool to provide a safe working environment for officers and staff, other detainees, and the community.  Numerous investigations began with information gained from detainees or extended gang activity within the correctional facility.  Investigators Lettteri and Mancuso were able to overcome many obstacles in 2021 including the pandemic and the continuation of bail reform. The GIU dealt with housing/classification difficulties by focusing on increased information sharing between both facilities GIU and Classification Units.  This allowed Investigators Letteri and Mancuso to complete investigations despite the unpredictable mass movement of detainees quarantined due to covis-19.  Investigators Lettieri and Mancuso played a major role in conducting 1,242 interviews resulting in the identification of 147 gang member affiliations, in addition to criminal identifications for outside agencies.  In aggregate, Investigators Lettieri and Mancuso have been and continue to be integral for the safety within our facilities and the public at large.
CUSA, which has 85,000 members nationwide, was the first organization to give Valor Awards to professional public-sector Correction Officers and to recognize some of the brave men and women who patrol the toughest beats in law enforcement. CUSA has bestowed more than 450 Valor Awards over 20 years.

ABOUT CORRECTIONS USA

Corrections USA is a not-for-profit organization formed in 1998 to provide national representation to Corrections Profession employed by federal, state and local governments across the nation. Corrections USA's mission is to advance the correctional officer profession and to serve as a national voice on issues of universal concern. Corrections USA educates the public, media, and elected officials, advocates for change, and provides a network of information on corrections to improve the lives and working conditions of correctional officers nationwide as they protect society from criminals. Corrections USA has "zero tolerance" for the privatization of all correctional facilities as a matter of public safety. Organizations and individuals are not allowed to become members of Corrections USA if they work for a private prison company or represent private prison employees. Fighting prison privatization is among Corrections USA's top priorities. 
Request more info from CorrectionsUSA
Thank You!