Texas inmate escapes, kills resident for car, dies in shootout
On the way to receive medical attention, Miguel Garcia attacked the CO, slashed his face and took his gun belt and assault-style rifle
---
Associated Press
SAN BENITO, Texas — Officials in South Texas say an inmate disarmed a jail officer, escaped to a nearby house where he killed a resident and took his vehicle, then led authorities on a car chase that ended in a shootout that left the fugitive dead.
Brownsville police say the incident began shortly after 1 p.m. Thursday as when the detention officer was taking inmate Miguel Garcia for medical attention. On the way, Garcia attacked the detention officer, slashed his face and took his gun belt and assault-style rifle.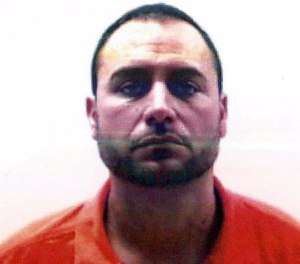 Police spokesman J.J. Trevino says Garcia then forced his way into a house, demanding the keys to a car. He shot and killed 56-year-old Mario Martinez when Martinez tried to reason with him, then Garcia took his car and led officers on a pursuit that ended 20 miles to the north in a San Benito parking lot where he died in a shootout.
No other officers were injured.

Request product info from top Prisoner Transport companies
Thank You!