'You can't do this stuff': Kan. sheriff discusses CO arrest for sexual relations with inmate
Sedgwick County Sheriff Jeff Easter spoke candidly with the press on Wednesday about the most recent arrest among members of his staff
---
By Michael Stavola
The Wichita Eagle
        
WICHITA, Kan. — A Sedgwick County Jail deputy has been arrested on eight counts of unlawful sexual relations with an inmate after the inmate on Tuesday reported to staff an incident from Saturday, Sheriff Jeff Easter said.
"We started the investigation at that point and found out there had been several incidents, at least eight, where there had been some type of fondling or some type of touching of the deputy's private parts by the inmate," Easter said during a news conference Wednesday.
Tony William LoSavio, 40, who has been placed on unpaid suspension, was booked into the jail Tuesday night and remained throughout the day Wednesday.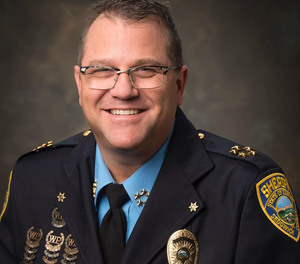 Easter said the incidents involving the deputy and inmate date back to February, happened at night and progressed over time.
"She did not receive anything in return," he said.

"This here, although it's still an accusation, makes no sense to me whatsoever," Easter said. "It is very clear you cannot have any type of sexual relations with inmates that are in our custody. I don't know how much clearer the law can make it, how much clearer we can make it. So is there a change in the way we are training? There is not. Other than we tell them 'you can't do this stuff. You can't bring in contraband. You can't have sex with inmates."'
Six deputies and a contracted kitchen employee have been arrested this year. Four cases involved domestic violence, and two involved trafficking drugs into the jail.
Easter said in conversations with other agencies, both police departments and sheriff's offices, he has heard that sheriff's offices are starting to see more issues with jail staff.
"And there is really no explanation for that to be honest."
Pointing to a shortage of about 80 employees, he said employees are all overworked, but that's no excuse.
Recently approved pay raises by the Sedgwick County Commission are expected to help with recruiting and retention.
But the Sheriff's Office still lacks a pool of qualified candidates. During the past 1 1/2 months, about 100 people applied but only around 14 qualified, he said.
"We are not drawing a lot of quality people either anymore," he said. "We still hire quality people but it's not at the rate that we used to."
LoSavio has been with the Sheriff's Office since March 2017. He was recognized in a 2019 Facebook post for his quick response to an inmate having a medical condition.
Watch the full press conference:
     
(c)2021 The Wichita Eagle (Wichita, Kan.)
Visit The Wichita Eagle (Wichita, Kan.) at www.kansas.com
Distributed by Tribune Content Agency, LLC.
McClatchy-Tribune News Service