SC prosecutor suggests firing squads for executions
David Pascoe suggested the method after a former death row inmate became the latest killer to get a reprieve
---
Associated Press
CHARLESTON, S.C. — A South Carolina prosecutor is suggesting that a firing squad be considered as an execution method since the state has run out of the drugs needed for lethal injections.
The Post and Courier of Charleston reports 1st Circuit Solicitor David Pascoe suggested the firing squad Friday after a former death row inmate became the latest killer to get a reprieve.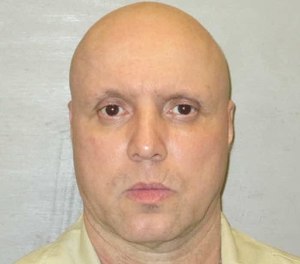 Pascoe agreed to a life sentence for 50-year-old John Edward Weik, who originally was sentenced to death for the 1998 murder of his girlfriend.
Lawmakers are considering a bill to make electrocution the primary means of execution if the lack of the drug for lethal injections continues.
South Carolina considered a legislative proposal on the firing squad alternative in 2015. Its sponsor says that after hearing Pascoe's comments, he'll likely reintroduce the bill.