SCOTUS won't hear case of inmate who wished to die by hanging, firing squad
Anthony Boyd requested the court to review his case after a federal appeals court said lethal injection and electrocution are Alabama's only approved execution methods
---
By Ivana Hrynkiw
Alabama Media Group, Birmingham
WASHINGTON — The U.S. Supreme Court will not hear the case of an Alabama Death Row inmate who wanted to die by hanging or firing squad.
In its weekly decision list issued Monday, the U.S. Supreme Court announced their denial of a writ of certiorari for Anthony Boyd. Boyd petitioned the nation's highest court for the writ, or a request to review his case, after a federal appeals court said lethal injection and electrocution are Alabama's only approved execution methods.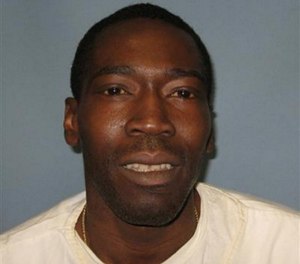 A prior U.S. Supreme Court ruling states that in order to prevail on method-of-execution claims of cruel and unusual punishment, inmates must name an alternative form of execution that is "feasible, readily implemented" and significantly reduces a substantial risk of severe pain.
Boyd had asked the courts to be allowed execution by hanging or firing squad, saying those methods were readily available and would reduce the risk of pain. A district court dismissed his case in 2015, stating those two methods were not permitted in Alabama.
In his October 2015 ruling, U.S. District Judge Keith Watkins said that neither of Boyd's suggested alternative methods of execution met the requirements for challenging the current execution method of lethal injection. "Thus, implementing them without lethal injection and electrocution first being declared unconstitutional would require a statutory amendment. Moreover, the fact that other states have the option to use those methods of execution does not make them feasible or readily available for use by Alabama," the judge wrote.
The 11th U.S. Circuit Court of Appeals upheld the lower court's decision in May 2017.
Boyd was convicted in 1995 and sent to death row for the slaying of Gregory Huguley. According to court records, Huguley was kidnapped at gunpoint in 1993 and taken to a baseball park in Munford. There, he was taped to a bench, soaked with gasoline, and burned to death. Records state the murder was committed because Huguley owed Boyd and several other men $200 for cocaine.
The state has not yet set an execution date for Boyd. 
©2018 Alabama Media Group, Birmingham