Federal correctional officer charged with smuggling contraband into Texas facility
The indictment accuses Jose Martin Espinoza Jr., of accepting money for bringing contraband into the East Hidalgo Detention Center
---
By Mark Reagan
The Monitor
MCALLEN, Texas — Federal authorities arrested a correctional officer at the East Hidalgo Detention Center in La Villa and another man for allegedly smuggling contraband to a federal inmate.
Jose Martin Espinoza Jr., a jailer, and Abel Angel Solis were charged with graft and conflict of interest. A federal grand jury indicted the men on June 28 and that document was unsealed Monday following their arrests. Federal authorities arrested Solis on Friday and Espinoza on Monday.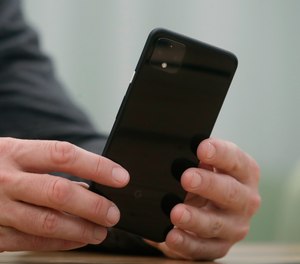 The details in the indictment are limited. Each man was charged with one count for a May 17 alleged smuggling event at the federal detention facility in La Villa.
The first count accuses Espinoza of accepting money in return for bringing contraband into the correctional facility and distributing it to an inmate.
The second count alleges that Solis promised money to Espinoza to facilitate the smuggling of cellphones to an inmate detained at the detention center.
Solis was scheduled to make a first appearance Monday in front of U.S. Magistrate Judge Juan F. Alanis, while Espinoza is scheduled for his initial appearance Tuesday.
     ___
     (c)2022 The Monitor (McAllen, Texas)
McClatchy-Tribune News Service