Gun found in N.C. inmate's hair weave
Deputies noticed Tiffanie Lizette Bass coming back from the bathroom with her head leaning to one side
---
By C1 Staff
RALEIGH, N.C. — A woman arrested during a raid on a downtown nightclub is facing charges for carrying a concealed weapon after deputies found a .38-caliber handgun in her weave.
WRAL reports that deputies noticed Tiffanie Lizette Bass coming back from the bathroom with her head leaning to one side. They searched her and found the weapon.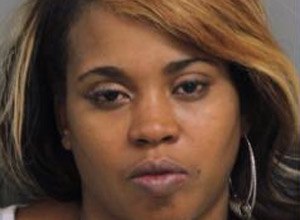 A spokesperson for the Raleigh Police Department says an investigation is underway into why the gun wasn't found before Bass arrived at the Wake County Detention Center, but the weapon was found before she reached the jail's processing center.