Pa. CO exposed to 'white powder' while cleaning cell
The officer was examining a pair of socks in an inmate's cell when "white powder puffed from the sock and hit him in the face"
---
By Bret Pallotto
Centre Daily Times 
BELLEFONT, Pa. — Another possible exposure incident has been reported at a Pennsylvania state prison — this time when a corrections officer at Benner state prison was hit in the face with white powder while cleaning an inmate's cell.
According to a Department of Corrections spokeswoman, two officers were moving an inmate to an observation cell on Wednesday and one officer — who was wearing gloves — found socks in the inmate's cell. When he took the socks apart, white powder puffed from the sock and hit him in the face, according to a release.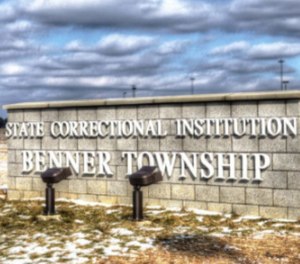 The officer began to hang his head and would not respond to his name.
He was initially evaluated by the prison's medical department before being sent to Mount Nittany Medical Center. No update was provided on the officer's condition.
It is the third incident to be reported at either Benner or Rockview state prisons in the past 10 days.
The potential exposure at Benner state prison was reported the same day that spokeswoman Amy Worden said the DOC hoped to end the statewide lockdowns by next week. Lifting the lockdown, however, was contingent no further drug incidents or disturbances.
McClatchy-Tribune News Service