Top-to-bottom sweep conducted at Pa. jail after 15 COs sickened
A total of 15 COs reported feeling ill while searching for contraband in three separate incidents at the jail
---
By Matthew Santoni
The Pittsburgh Tribune-Review
PITTSBURGH — Teams from nine different Pennsylvania prisons helped conduct a two-day, top-to-bottom sweep of the Allegheny County Jail to search for contraband this week after multiple jail guards were sickened and three food-service contractors were arrested.
Allegheny County officials had requested the help from the Department of Corrections, which sent the "Corrections Emergency Response Teams" to conduct the full-scale search of the jail Tuesday and Wednesday, according to a news release from the county. The search also included 20 drug-sniffing dogs and an electronic drug-detection device that's now on long-term loan to the jail, said DOC spokeswoman Amy Worden.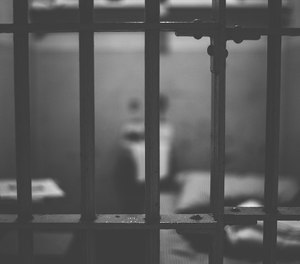 "Every square inch of the place is searched; that means bringing a K-9 through every corner," Worden said. "They were also searching inmate property... These are cells people are living in. They've got stuff, and it takes time to search it all."
The search turned up drugs in liquid form, pills and soaked and dried into paper; lighters and improvised weapons, officials said. Allegheny County spokeswoman Amie Downs said officials were not releasing specific numbers for security reasons. As a result of the search, inmate Terrell Lineberg, 29, was charged with possessing an instrument of crime Thursday after officers found a 3-inch improvised metal blade hidden in his mattress. Downs said there were no other inmates charged, but more charges may be filed.
"These additional resources allowed us to further ensure the safety of our staff and inmates, and we are grateful to Gov. Wolf, Secretary Wetzel and the Department of Corrections for the work that they did here," said Allegheny County Jail Warden Orlando Harper in a statement.
A total of 15 guards reported feeling ill while searching for contraband in three separate incidents at the jail last week. An informant's tip led authorities to suspect inmates were smoking an illicit substance that had been soaked into paper and dried, but Harper said he did not believe there had been anything in the air that caused the symptoms when he lifted a temporary order that jail employees wear face masks for protection.
©2018 The Pittsburgh Tribune-Review (Greensburg, Pa.)