2nd NJ correctional police officer dies from COVID-19
Nelson Perdomo, 44, was admitted to a hospital in March after experiencing a high fever and weakness
---
By Sarah Calams
MIDDLESEX COUNTY, N.J. — A correctional police officer with the New Jersey Department of Corrections died Thursday from COVID-19.
NJ.com reported that Nelson Perdomo, 44, was admitted to a local hospital in March after experiencing a high fever and weakness. He was later placed on a ventilator.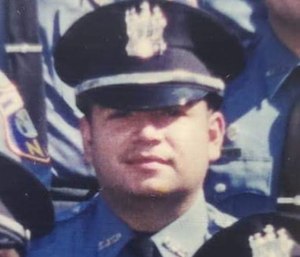 "He lost his battle with this terrible virus," the New Jersey State Policemen's Benevolent Association said on Facebook.
A GoFundMe campaign was set up for Perdomo's family. It has raised over $20,000.
"He was a hero, a friend and a brother to us all and will be missed dearly," Brandon Aponte, a colleague of Perdomo's, said.
Perdomo, a 19-year veteran of the department, leaves behind his wife and three children. A vehicle procession will honor Perdomo on Sunday at 2 p.m. at Brunswick Square Mall on Route 18.
Perdomo is the second New Jersey correctional police officer to die from COVID-19. In early April, Bernard Waddell Sr., 56, a 28-year veteran who worked at the Hudson County Correctional Facility, died after contracting the novel coronavirus.