Ga. sheriff to provide 24/7 mental health services to inmates
Sheriff Craig Owens said his office will be the first in the state of Georgia to implement this service
---
Marietta Daily Journal
        
MARIETTA, Ga. — Starting next month, the Cobb County Sheriff's Office will begin providing 24/7 mental and behavioral health services to jail inmates.
Sheriff Craig Owens said his office will be the first in the state of Georgia to implement this service, according to a news release.
The staff will be led by a full-time psychiatrist, along with a nursing team, using American Psychiatric Association techniques to assess and treat patients suffering from mental health issues. The program will begin on Nov. 15 and emphasize suicide prevention and substance abuse treatment.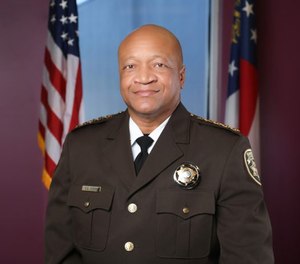 "Many of the men and women in our custody would likely never have entered the criminal justice system if someone ensured they had access to quality mental health services at various stages of their lives," said Owens in the news release. "From intake to discharge, we are committed to getting our detainees the help they need so they never have to walk back through our doors again."
Owens' office will partner with Wellpath to help administer the program. Zela Guirola, a vice president with Wellpath, said the group will seek to continue providing support to inmates upon their release, "support the continuation of care resulting in better served communities."
Owens will hold ribbon-cutting ceremony and press conference in November when the program officially launches. The Sheriff said the annual cost of the program will vary based on the number of detainees in custody, but his office has budgeted about $2 million for mental health resources in its 2021-2022 budget.
  
(c)2021 Marietta Daily Journal, Ga.
McClatchy-Tribune News Service