Wrap up: Know your policies, know your wiggle room
The more you know about your facility's policies and procedures, the better you will be at responding to the moments that fall into the gray
---
By Anthony Gangi, C1 Columnist
Last week's scenario presented a predictability issue. In this scenario, the recruit presented a very good question that could not be answered simply. Our profession is defined by multiple policies and procedures that protect staff and cover liability. But in most cases, these policies and procedures can become routine and be easily taken advantage of by inmates looking to abuse the system.
Even within these policies is some leeway that can help staff move away from predictability. For example, unit tours and searches should be conducted at random times, making staff's daily routine harder to predict. This goes in agreement with DCNelson0381's commentary.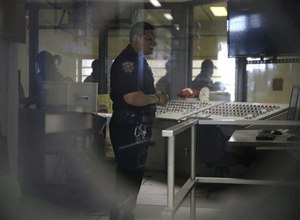 "Depends on the wiggle. In day-to-day operations, as long as you stay within title 15, it's good to be unpredictable in searches and where possible in floor checks. In one-on-one dealings with inmates, you need to be consistent. Set the hard and fast rules in conducting yourself in a professional manner. If you can think of a wiggle that will make you and/or the facility safer, bring it up to a training officer or supervisor. Change is not necessarily a bad thing."
But DBAIN28 opposed this viewpoint. "Wiggle room? Don't do it; always remain consistent.
Every inmate will look for an officer who they can wiggle and get what they want. Ask yourself, how far will that 'wiggle room' go? Inmates like to take those who are weak and see how far they can 'wiggle' them. You have to ask yourself, what are they asking me?
A few more minutes on a phone call with their family, or can you not pat me down after returning from the yard since you just did it 10 minutes ago? Remember, the safety and the security of the officers and the facility."
Though their concerns are valid, I think they may be straying from what was mentioned above. I agree that there are certain areas where we need to be consistent, especially in regards to our dealings with the inmate population. I think what DCNelson0381 stated deals directly with our routines that are put into place for safety and security. We do not want to get to a point where our routine becomes predictable. If we get to that point, the manipulative inmate will begin to figure out a way to manipulate that routine and, through predictability, they will gain a sense of control.
"By simply changing your starting points, backtracking, performing extra checks, i.e. unscheduled checks (include a unscheduled 15-minute check in your normal 30-minute check), follow another officer right after their check, you can still remain within policy standards but avoid predictability issues," wrote Pgerritzen. This suggestion highlights a way to avoid predictability and keeping yourself within the guidelines of policy and procedure.
"Well-written policy and procedures allow for officer discretion while keeping everyone safe. There are certain things that cannot be deviated from, such as restraints use and use of force. However, there are places in every policy that allow for variation, or at least could be modified to allow variation without sacrificing the safety and security of the facility," writes VC21806. This is well said and makes note of our ability as law enforcement professional to adapt to any situation given and gain a sense of control. Officer's discretion is another word for experience, which should never be dismissed or minimized.
Centurion1950's comment boils it all down to two simple sentences: "Predictability in terms of how you do your pat downs, cell searches, tour your dorm or exercise yard is a bad thing. Predictability which lets inmates (and staff alike) understand and conform to expectations and how the institution is run on a day to day basis is a good thing."
There are some policies and procedures that create no wiggle room. Those policies and procedures were put in place so we can alleviate liability. Unfortunately, inmates will easily become aware of what those policies and procedures dictate and exploit the system that is meant to protect them.
But, as mentioned above, there are other avenues in which our discretion can be used and we, as staff, can become less predictable. This provides us the wiggle room that still goes in line with policy and procedure. The more you know about your facility's policies and procedures, the better you will be at responding to the moments that fall into the gray.