Former CO prosecuted for pot butter after illegal search wants pension
At the time of the search, state law permitted patients to smoke marijuana to relieve symptoms but did not cover butter or other edibles
---
By Corrections1 Staff
GRAND RAPIDS, Mich. — A former Kent County corrections officer prosecuted after an illegal search found marijuana butter in his home believes he is still entitled to his pension. 
WZZM reports Brian Tennant and three other corrections officers lost their jobs five years ago after marijuana butter was found in their homes. The discoveries were made during what the state Supreme Court later ruled was an illegal warrantless search.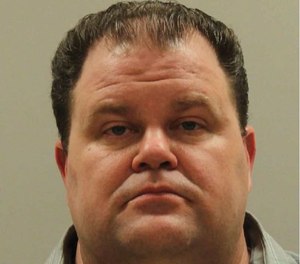 At the time of the search, state law permitted patients to smoke marijuana to relieve symptoms but did not cover butter or other edibles. Three of the officers and Tennant's wife had medical marijuana cards and were sharing the butter, which was made by a licensed care giver, WZZM reports. 
According to WZZM, Tennant's name appeared on the care giver's client list, which prompted a pre-dawn search of his home by a squad of investigators, including his supervisors at the jail. Out of concern prosecutors would target his wife, Tennant accepted a plea bargain that included five years of probation and a $10,000 fine in addition to his resignation. 
If he had been working at the jail instead of being forced to resign, Tennant could have retired this year with 25 years of service and collected his pension.  
"I would love for it to be fixed but I don't know if that is something that can happen," he told WZZM. "The system did me wrong, I can't emphasize that enough. I heard stories when I was in the jail about guys saying we are always getting screwed over by the police.  And I'm like, 'Yeah whatever.'  Until it happens to you."