Is an officer being insubordinate or following procedure?
An officer refuses an order to respond to a situation, saying it would have forced him to leave his post unmanned. Was he right, or should he have followed orders?
---
By Anthony Gangi
Its third shift and manpower for the night is the standard skeleton crew. An emergency code is called.
With limited manpower, Sergeant Michael Gall leads the response team to the area of disturbance – a dorm – and then has the team wait so he can evaluate the situation.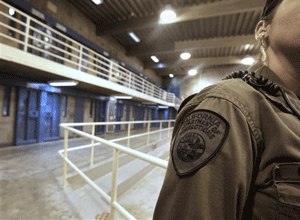 The situation is brutal. One inmate is on the floor while 10 other inmates are assaulting him.
The sergeant, with limited manpower, decides for safety reasons that he needs a secondary response team. He calls on the radio for three unit officers to suit up and come to the dorm to assist.
Two of the unit officers quickly arrive on scene, but the third never shows. Eventually, the sergeant makes the call to enter the dorm with the response team and, with luck on their side, they are able to control the situation.
After the code has been cleared, the sergeant finds his way to the unit where the officer who did not respond was stationed. The sergeant told the officer that he ignored a direct order to respond and the sergeant now wants the officer to write a report. The officer writes his report and in it states, "the order violated policy because it required him to leave his post unmanned."
In this case, the sergeant gave an order for more manpower so he can ensure the safety of his team (direct order was refused/insubordination) and the officer, who did not show, refused the order because he claimed the order went against policy and procedure. 
Both are pushing for action to be taken. As an administrator, you understand why the sergeant made that call, but you can also see why the officer refused to leave his post. Which action would you take? How would you resolve this conflict? Share in the comments below. 
This article, originally published 10/02/2015, has been updated.