What would you do? Rookie asks about wiggle room in policy
In this scenario, a training recruit asks if it's possible to be "creative" with policy in order to lessen predictability
---
Check out the scenario below and add your thoughts in the comments. If you are not a CorrectionsOne verified member, it's free and easy to join CorrectionsOne for immediate access to reader comments.
Training officer Wanda Collins has prepped herself for the new recruits who are standing outside the facility waiting to begin their correctional careers.
She is ready for the onslaught of questions that have, in the course of her career, become repetitive. She believes the questions are so repetitive that she has formulated the perfect responses.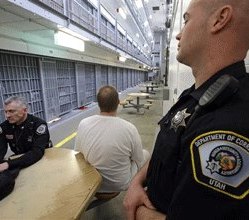 Collins picks up the recruits and begins her routine tour. As expected, the recruits ask questions she's heard before. They range from safety and security to the specific crimes of the inmates housed within the facility they are touring. Today is going as smoothly as planned.
As the tour comes to a conclusion, one of the recruits calls Collins to the side and says he has one more question. She asks what it is, and he replies:
"If we follow policy all the time, don't we become predictable? And if so, what can we do to become less predictable? I guess what I am trying to ask is, is there a way to be more creative with policy so we can avoid predictability?"
Collins is at a loss for words. This question has never been asked before. How would you answer that question? Share in the comments below. 
This article, originally published 10/23/2015, has been updated.