Ill. county jail asks for winter coats for released inmates
Rockford Reachout Jail Ministry is coordinating efforts to collect winter coats, hats and gloves
---
By C1 Staff
ROCKFORD, Ill. — The Winnebago County Jail in Illinois has put out a call for winter jacket donations for inmates about to be released from incarceration.
The Rock River Times reported that the Rockford Reachout Jail Ministry is coordinating efforts to collect winter coats, hats and gloves from the community to help those who are getting back on their feet after a jail sentence.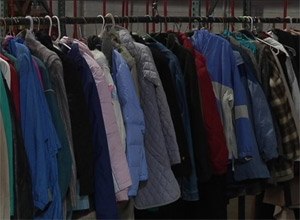 Those released from the jail often have nowhere to go and have few possessions, leaving them open to freezing temperatures in the winter.
"They've already served their time; nobody deserves to freeze to death. We just want to help people that are in need and hopefully show the love of Christ and in doing so these folks will learn to not come back [to jail] again," Executive Director George Hofsetter told NBC News.
To learn more about donations, visit www.RockfordReachout.org or call (815) 319-6625.