Ohio sales tax leads to county jail upgrades
Erie County commissioners were able to raise and earmark $471,900 for various improvements
---
By C1 Staff
ERIE COUNTY, Ohio — Officials with the Erie County Jail are now able to address shortcomings at the sheriff's office and jail through a new sales tax hike that went into effect almost a year ago.
The Sandusky Register reports that Erie County commissioners were able to raise and earmark $471,900 for various improvements at both facilities, including new cameras, resurfacing sidewalks, and upgrading the uninterrupted power system.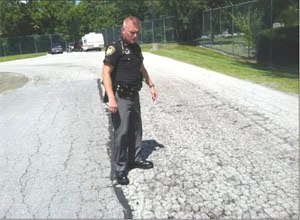 A year ago, county commissioners voted to increase the sales tax for one year, expiring in October, to pay for infrastructure improvements. Overall, the sales tax should create an extra $7.2 million for the county.