Woman sues officer, Sheriff's department in road rage killing of son
The mother of a 23-year-old man shot and killed by a Cook County Jail correctional officer last year has filed suit against the officer and the Cook County Sheriff's Office
---
By Carlos Sadovi
Chicago Tribune
CHICAGO, Ill. — The mother of a  23-year-old man shot and killed by a Cook County Jail correctional officer last year has filed suit against the officer and the Cook County Sheriff's Office.
Adrienne Moss, whose son Montrell Moss was killed in August after Edgar Singleton Jr., 61, shot him in the neck and killed him with his county-issued firearm while the two were stopped in their vehicles side-by-side at a stoplight in Northwest Indiana, filed suit Tuesday in Cook County court.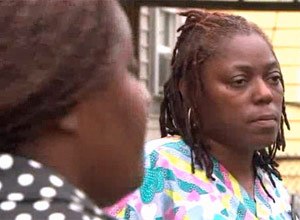 The wrongful death suit alleges, among other things, use of excessive force and battery.
Singleton, who was convicted in Moss' death, was sentenced to 50 years in prison earlier this year.  He had been working for the Cook County Sheriff's Department in 1991, the Tribune reported previously. After he was charged last year, he was de-deputized and Cook County officials were in the process of terminating his employment.
According to the lawsuit, neither Moss nor another plaintiff in the suit who was in the car at the time of the shooting, Shimeka Robinson, had weapons when the incident occurred.
"There was no lawful cause or justification for the use of lethal force," the lawsuit says.
The suit seeks a jury trial and compensation for the loss of life, conscious pain and suffering and emotional distress.
Ben Breit, spokesman for the Cook County Sheriff's Office, said Tuesday night while the sheriff's  office had not yet seen the lawsuit, "it was a tragedy committed by a former employee who has since been convicted of the crime."