Pa. prison finds 'Good Luck' heroin during strip search
Drugs were found inside her vagina
---
By C1 Staff
EASTON, Pa. — A woman brought into the Northampton County Prison on an outstanding warrant is now facing possession charges after jail staff found heroin on her person.
Lehigh Valley Live reports that Tricia Gelesky, 39, was stopped by Pennsylvania State Police for going 81 in a 65 mph zone. She was then taken into custody after one officer realized she had an outstanding warrant in Montgomery County.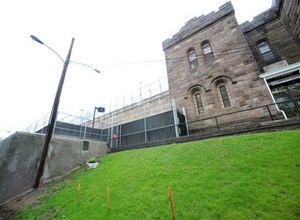 At the facility, Gelesky was strip searched and four packets of heroin stamped "Good Luck" as well as a drug used to commonly treat opiate addictions were found inside her vagina.
Gelesky was arraigned on two counts of drug possession and a single count of possession of drug paraphernalia.