Wardens sue, allege they were wrongly blamed for inmate's escape
The inmate reportedly used a makeshift dummy to dupe officers into thinking he was in his cell
---
By Teddy Kulmala
The State (Columbia, S.C.)
DORCHESTER COUNTY, S.C. — The former wardens of the S.C. maximum-security prison from which an inmate escaped last summer say they were wrongly blamed — and as a result, publicly humiliated — for the prison's botched response, and are suing the Department of Corrections for defamation.
Joseph McFadden was the warden at Lieber Correctional Institution in Dorchester County when inmate Jimmy Causey escaped over the Fourth of July weekend last year. Causey, whose escape was not discovered for 18 hours, was apprehended at a Texas motel two days later.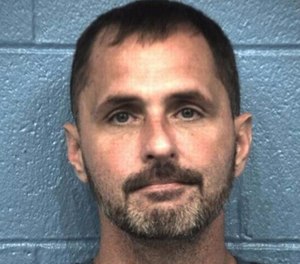 McFadden and James Blackwell, who was the assistant warden at the time, said in a pair of lawsuits filed Tuesday that the top officials at the Department of Corrections portrayed them as the cause of Causey's escape "to further avoid their own responsibilities." That forced Blackwell into early retirement and McFadden to take a demoted position at another facility, according to the suits, which were filed in Dorchester County Circuit Court by Columbia attorney J. Lewis Cromer.
The former wardens, instead, blame the Department of Corrections, including Director Bryan Stirling and Deputy Director Michael McCall.
Among the allegations in the complaints:
The Department of Corrections, unbeknownst to McFadden and his staff, classified Causey — despite his criminal record and previous escape in 2005 — in a way that placed him in the prison's general population.
At the time of the erroneous head count, Lieber was operating with about 15 officers; however, the minimum number of officers deemed necessary to run the facility was 26, and it was recommended to have 42 officers.
McCall instructed McFadden to fire every employee at Lieber who was working when the escape happened. McFadden told McCall that would mean terminating 11 to 14 employees.
McFadden's direct supervisor told him he likely would receive correction action for the escape, even though he wasn't working at the time, because his "name was on the sign (for the prison)."
The Department of Corrections informed media outlets that McFadden and Blackwell were responsible for the escape.
McFadden and Blackwell are seeking punitive damages and actual damages for loss of income, embarrassment, humiliation and mental suffering.
Causey, who was serving a life sentence for the 2002 home invasion of well-known Columbia attorney Jack Swirling, used a makeshift dummy to dupe officers into thinking he was in his cell — a tactic that helped him escape from a Columbia prison in 2005, officials have said. He then used contraband wire cutters to slice through four fences at the maximum-security Lowcountry prison.
Stirling told reporters during a news conference after Causey's arrest last year that Causey had been in solitary confinement at the prison, but had been moved to a general population wing that is overseen by two corrections officers.
©2018 The State (Columbia, S.C.)