Company ending NM prison pact in CO shortage
The private prison giant is ending its contract, saying a decade of inadequate funding has made it impossible to attract and keep staff
---
By Rebecca Moss
The Santa Fe New Mexican
SANTA FE, N.M. — A private prison giant that has operated the Northeast New Mexico Detention Facility in Clayton for a decade announced Thursday it is ending its contract to run the state prison, saying a decade of inadequate funding has made it impossible to attract and keep staff.
The GEO Group, a Boca Raton, Fla.-based company with strong ties to the Trump administration, said it will continue to operate prisons in Guadalupe and Lea counties, which it owns outright, according to a spokesman, but will end its partnership with the town of Clayton, which owns the Northeast New Mexico Detention Facility, and the state of New Mexico.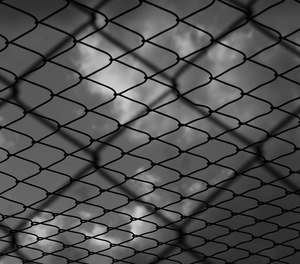 The contract was set to end Aug. 3. However, in a letter dated Wednesday, Clayton Town Manager Ferron Lucero asked GEO to extend the deal an additional 90 days to ensure a smooth transition of the prison's operation to the New Mexico Department of Corrections. GEO agreed.
In a news release, GEO called the termination of the prison contract "amicable" but said "it is no longer feasible to recruit and retain personnel in the region" without funding increases for employee pay raises.
James Hallinan, a spokesman for the company, said without funding to increase wages, the company was losing staff to better-paying state-run prisons in New Mexico and Texas.
The nearly 180,000-square-foot prison is located on 15 acres about 4 miles outside Clayton. It began housing male prisoners in August 2008.
It is now holding 494 prisoners. While there are 204 allocated positions, according to a spokeswoman for the governor, the prison has a staff of only 120.
Hallinan said the state has been fining GEO $150,000 a month for not meeting the required staffing level.
Nora Meyers Sackett, the governor's spokeswoman, said in a statement the administration intends to hold a rapid-hire event July 17-18 in Clayton to boost prison staff.
"All parties share an emphasis on the need to maintain employment in Clayton and ensure safe conditions for both facility employees and inmates," Corrections Secretary-designate Alisha Tafoya Lucero said.
GEO Group, which owns or operates 134 detention and community reentry facilities across the nation, sought out ties to President Donald Trump's administration, giving hundreds of thousands of dollars to a pro-Trump super PAC and inaugural committee, according to a Washington Post report.
The company was given the first contract for an immigration detention center by the Trump administration.
©2019 The Santa Fe New Mexican (Santa Fe, N.M.)
McClatchy-Tribune News Service