Smith & Wesson unveils new pistol with laser sights
New laser sighting enables quicker target acquisition under stress or in low light conditions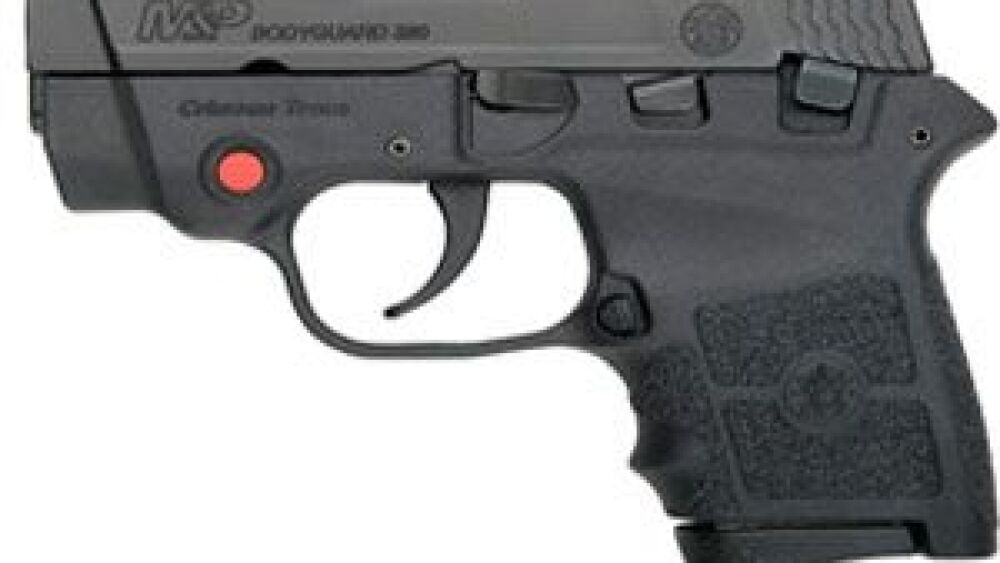 By C1 Staff
Smith & Wesson is teaming up with Crimson Trace to put laser sights on its M&P BODYGUARD pistols and revolvers.
The Crimson Trace new laser sighting systems for the firearms are seamlessly integrated, allowing for quick target acquisition when under stress or in low light conditions.
Featuring intuitive activation, longer battery life and high quality components, the integrated Crimson Trace laser sights deliver an accurate solution.
The integrated lasers are designed to preserve the general shape and overall weight of the Smith & Wesson M&P BODYGUARD firearms.
The 380 pistol weighs in at 12.3 ounces (unloaded) and is overall 5 inches in length. The body is built from a high-strength polymer frame with a black, matte-coated stainless-steel slide and barrel.
The pistol fits comfortably in the hand and points naturally. The laser is located on the lower portion of the frame and is easily activated and accomodates the needs of both left and right handed shooters.
The .38 S&W pistol is 14.4 ounces in weight (unloaded) and measures 6.6 inches in length. On the right side of the frame, the revolver has been fitted with an external module designed by Crimson Trace. For fast target acquisition when the laser is not in use, the revolver has a notch-style rear sight and a pinned black blade front sight.
For more information on either gun or on the laser sights, visit Smith & Wesson's website.