Numbers show staff shortage during deadly NC prison escape attempt
Prison officials said there should have been 266 officers working that month
---
By Corrections1 Staff
ELIZABETH CITY, N.C. — Newly released numbers show that there was a staff shortage during the deadly escape attempt at a North Carolina prison that killed two COs and a prison employee.
WAVY reports that there were 75 vacant officer openings at the Pasquotank Correctional Institution when the deadly Oct. 12 incident occurred. Prison officials said only 191 employees worked in the prison that month, when there should have been 266 people working.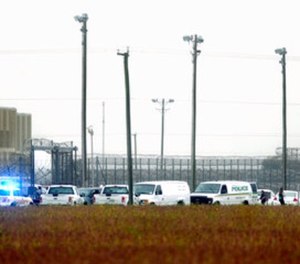 Officials have not revealed the number of officers who were on duty when inmates set a fire in the prison and assaulted staff. CO Justin Smith and Correction Enterprises Manager Veronica Darden were killed during the attempted escape. CO Wendy Shannon, who also worked that day, died of her injuries on Monday.
Four inmates were charged with first-degree murder last month.