NYC jails ordered to speed up use of force cases involving correction staff
Nearly 2,000 cases need to be resolved, some of which have been pending for more than three years
---
By Graham Rayman
New York Daily News
        
NEW YORK — A federal judge has ordered the city Correction Department to speed up its backlogged disciplinary system and mete out discipline to hundreds of officers with unresolved cases involving use of force.
Manhattan Federal Judge Laura Taylor Swain approved Monday an agreement aimed at beginning to resolve nearly 2,000 use of force cases, some of which have been pending for more than three years.
The court-appointed monitor, Steve Martin, wrote in his Sept. 30 report that the city had not complied with the terms of a 2015 agreement with the feds. There are more than 1,900 pending force cases with no discipline imposed, including nearly 600 involving incidents that took place more than three years ago, Martin wrote.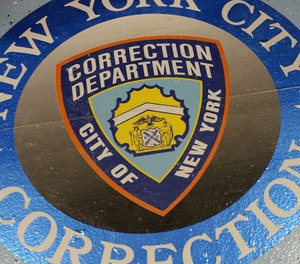 Under the order, the Department of Correction has to come up with a list of 400 pending cases in 30 days, prioritized by the seriousness of the alleged misconduct.
By April 30 of next year, the Department must impose "appropriate and meaningful discipline" in those cases.
Martin wrote in June that the city's administrative law court, known as OATH, was "not currently capable" of handing DOC's caseload.
Other provisions of the ruling call for more lawyers to handle the expedited cases and more pre-trial conferences.
"The culture of impunity that permeates the Department of Correction will never change until misconduct is met with timely and appropriate discipline," said Mary Lynne Werlwas, Director of the Prisoners' Rights Project.
A DOC spokesperson said agency remains "committed to ensuring accountability."
"As the monitor has previously noted, we were able to clear a large backlog of investigations of disciplinary cases related to Use of Force, and these pending cases, which will also be cleared, are the result," the spokesperson said.
The head of the correction officers' union, Benny Boscio, argued the system is biased against staff.
"Correction officers are the only workforce in the city who can get assaulted and suspended for the very same incident simply for doing our jobs," Boscio said.
©2021 New York Daily News.
McClatchy-Tribune News Service