2 supervisors, 2 COs hurt in NC prison attack
Three inmates are being questioned after two supervisors and two COs were stabbed at Lanesboro Correctional Institution
---
Associated Press
POLKTON, N.C. — Two supervisors at a North Carolina prison were stabbed and two correctional officers hurt after they were attacked by inmates.
The North Carolina Department of Public Safety says a lieutenant and a sergeant were stabbed at Lanesboro Correctional Institution in Polkton on Thursday. Spokesman Keith Acree said in a statement that they're being treated in a hospital and are expected to recover.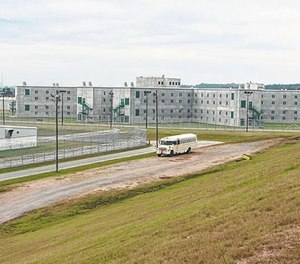 Acree said two officers were hurt after being attacked with a broom handle. Officials said originally they were treated at the prison, but Acree said they were also taken to a hospital and released.
Acree said the high security section is locked down during the investigation. The medium and low-level security sections are operating normally.
Acree said three inmates are being questioned.
Copyright 2016 The Associated Press. All rights reserved.