Fla. CO stabbed to death by inmate
Sgt. Ruben Thomas died after he was stabbed by a homemade weapon
---
Editor's note: Sgt. Ruben Thomas was fatally stabbed by a handmade weapon, according to The Associated Press.
By Chad Smith
Ocala.com
TALLAHASSEE, Fla. — A 24-year-old guard at Columbia Correctional Institution in Lake City was stabbed to death by an inmate on Sunday night, the Florida Department of Corrections said.
Sgt. Ruben Thomas died after he was stabbed at 10:24 p.m. while on duty, though it was not clear what weapon the inmate used.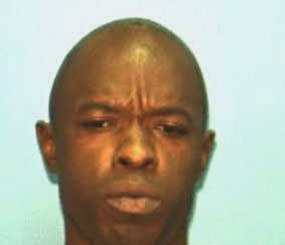 Another officer, William Brewer, was assaulted during the incident and was treated at a hospital and released.
In a statement, the department said Brewer "will require further medical attention."
According to the statement, witnesses said Thomas, who had been with the department for six years, was stabbed in the neck by Richard P. Franklin, who had been sentenced to life in prison in 1995 after he was convicted of first-degree murder and armed robbery in Volusia County.
Franklin, 37, had also been convicted of battery on a law enforcement officer, escape and aggravated battery with a deadly weapon.
Department spokesman Steve Arthur said Franklin had a history of violence and causing trouble at the various prisons he had been.
Franklin arrived at Columbia on Aug. 25, Arthur said.
"He's just been what looks like a really difficult prisoner," Arthur said.
He said it wasn't immediately clear whether Franklin had been charged with Ruben's death as of late Monday morning.
In a statement, Florida Attorney General Pam Bondi said her "deepest condolences go out to the family, friends and colleagues of Sgt. Ruben Thomas of the Florida Department of Corrections."
"My prayers for a quick recovery are with Officer William Brewer, who was injured during the incident," Bondi said. "Law enforcement officers take serious risks for the safety of others, and I am grateful to our law enforcement community for their selfless dedication to protecting Floridians."
Republished with permission from Ocala.com