Former CO raises concerns about safety at Minn. prison
A former CO at a Minnesota prison is speaking out following the death of a colleague at the hands of an inmate
---
By Corrections1 Staff
STILLWATER, Minn. — A former CO at a Minnesota prison is speaking out following the death of a colleague at the hands of an inmate.
Former CO Joe Miller told MPR News that he had growing concerns about officer safety at the Minnesota Correctional Facility in Stillwater in recent years. He said his worst fears came true after the death of Officer Joseph Gomm, who was attacked and killed by an inmate at the prison.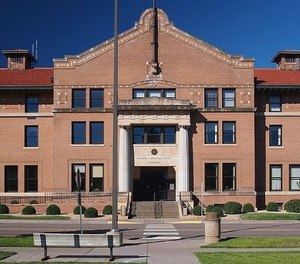 Miller quit his job following Gomm's death. He's one of three officers who resigned since the fatal attack, according to the Department of Corrections.
Gomm was killed on July 18 at one of the prison's industry buildings, where inmates work to make products for public agencies and private companies. Miller said he became increasingly concerned that the state DOC was putting profit from the prison industry program over officer safety.
DOC officials denied Miller's claim, saying that funding from the prison industry program makes up less than 1 percent of the agency's budget.
Miller also recalled staffing shortages at the prison and said there would be "about 20 staff for the 300 inmates and they're spread out among vast buildings, wide open at times and sometimes there's numerous blind spots." He added that the prison only had cameras in "some of the buildings."
"You can walk into those shops and see 30 murderers out of 40 guys in there, and the other 40 probably just raped people," Miller said. "These aren't people who ... jaywalk."
Last week, the American Federation of State, County and Municipal Employees released a statement that raised concerns about understaffing in the state's correctional facilities. The union said it has lobbied the Legislature to increase staffing and funding, but haven't been successful.
State Corrections Commissioner Tom Roy acknowledged the understaffing, saying that he and other leaders have tried to secure funding from the Legislature for more COs for years. He said a recent analysis shows that the state needs 150 more COs in its prisons.
Miller said he's speaking out to honor Gomm, who will be laid to rest Thursday. He said he hopes changes will come to the department and prevent another life from being lost.
"If I can say something that helps, I will," Miller said. "But I'm done."