Inmate charged in fatal assault of Pa. CO
Paul Kendrick is charged with killing 60-year-old Sgt. Mark Baserman
---
By Corrections1 Staff
SOMERSET, Pa. — A Pennsylvania inmate faces homicide charges in the fatal assault of a corrections officer.
The Tribune-Democrat reports that inmate Paul Kendrick, 22, is charged with killing 60-year-old Sgt. Mark Baserman, who reportedly confiscated a towel from Kendrick's cell days earlier. Authorities said Baserman was punched and kicked eight to 10 times before succumbing to his injuries 11 days after the attack.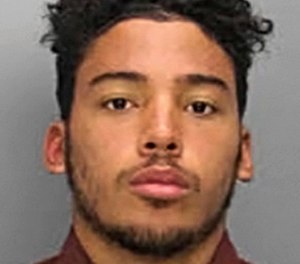 The incident took place on Feb. 15 at the SCI-Somerset prison inside a "day room." Kendrick also struck another CO who responded to the initial assault.
Officials said Kendrick was wearing Timberland boots at the time of the attack. The boots are one of the hundreds of items many state inmates can purchase through the Pennsylvania DOC commissary system.
Jason Bloom, Pennsylvania Corrections Officers Association President, called for the prison system to pull the boots from the commissary list following Baserman's death. He said the heavy-soled boots inflicted traumatic injuries to Baserman.
"These boots are being used as weapons (in prisons) and must be removed immediately," Bloom said.
Cambria County Coroner Jeff Lees said several "substantial" blunt force injuries to Baserman's head and brain caused his death. Lees added that there was no clear evidence to confirm whether it was a boot, a closed fist or any other object that delivered the fatal blow.
On Tuesday, Gov. Tom Wolf ordered state flags to be lowered to half-staff this week at state buildings to honor Baserman. The sergeant had been working for the DOC since 2007 and spent the last five years at SCI-Somerset, where he ascended to the rank of sergeant two years ago.
Kendrick was arraigned earlier this week before Baserman's death. Police indicated that criminal homicide charges will be added by the time he faces his preliminary hearing March 9.